This was my first mini bike I got years ago when I was a young kid. Originally it was just thrown together with a stock 5hp Briggs with the governor removed. It has the original go power wheels and it was pretty darn fast. I lost interest in it over time and it sat for while. My dad robbed about every good part off it to build other bikes and now all I have left of it is the frame and the engine block. So the plan is to build it back up again. It's going to be a resto-mod the frame is going to be pretty much restored to original including some go power wheels, chain guard, maybe some other original bonanza parts. However powering this bike is going to be a dual bearing Briggs 5hp I/C block that I plan on hot roding with a 107ss cam 22mm Mikuni custom exhaust port and polish work etc...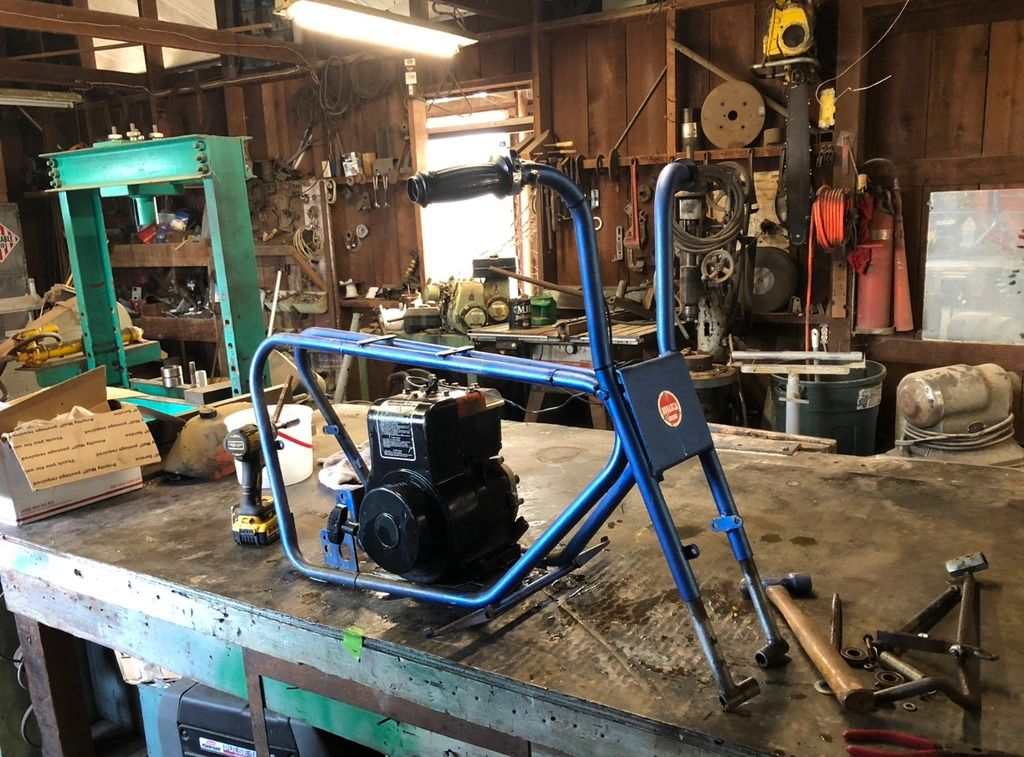 The engine that was on it is actually in good shape however it is just a bushing block so I'll save it for another project that I'm going to run a more stock engine on. It does appear to have a shaved head on it.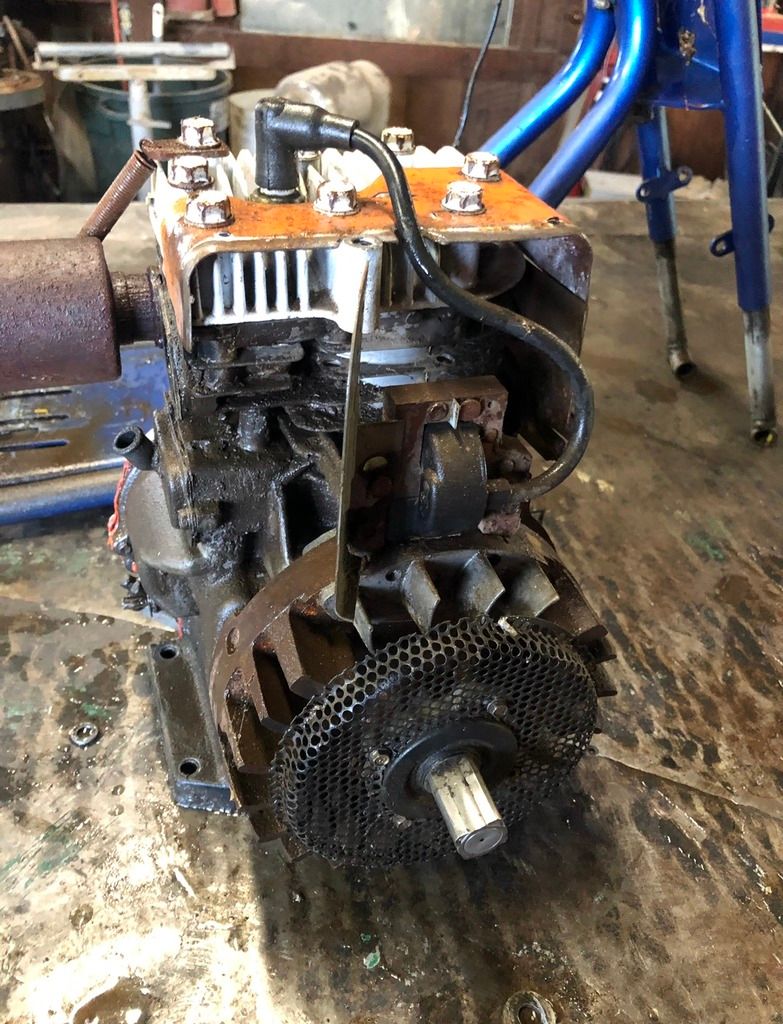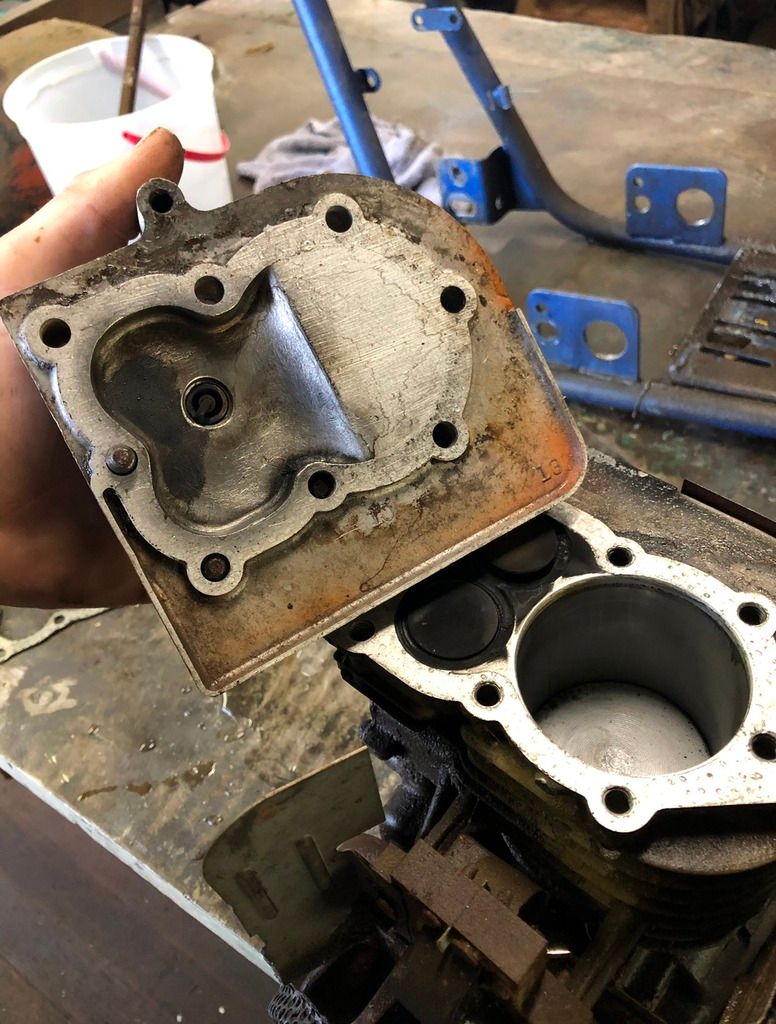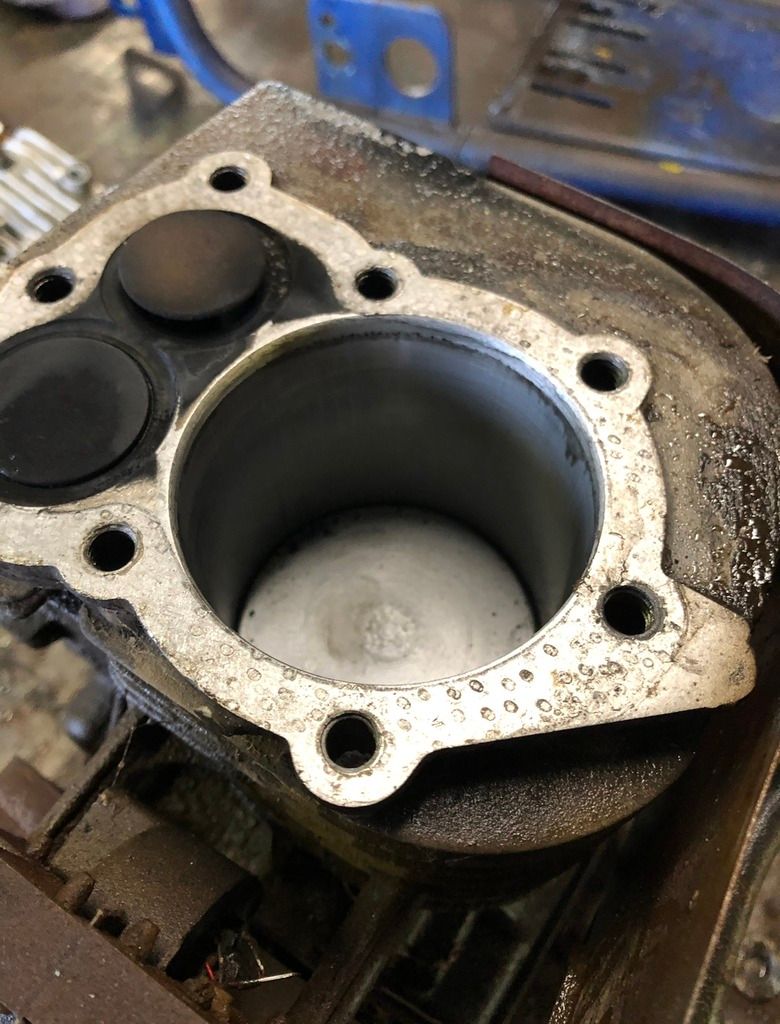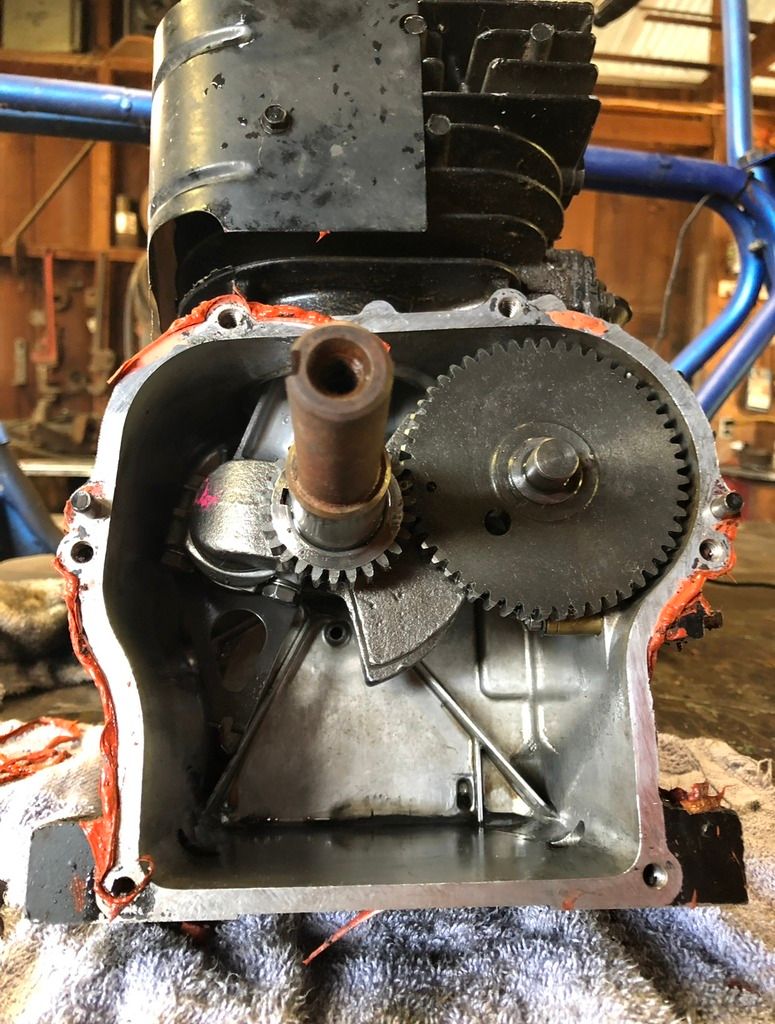 After tear down and inspection of the original engine I put it back together and prepped it for storage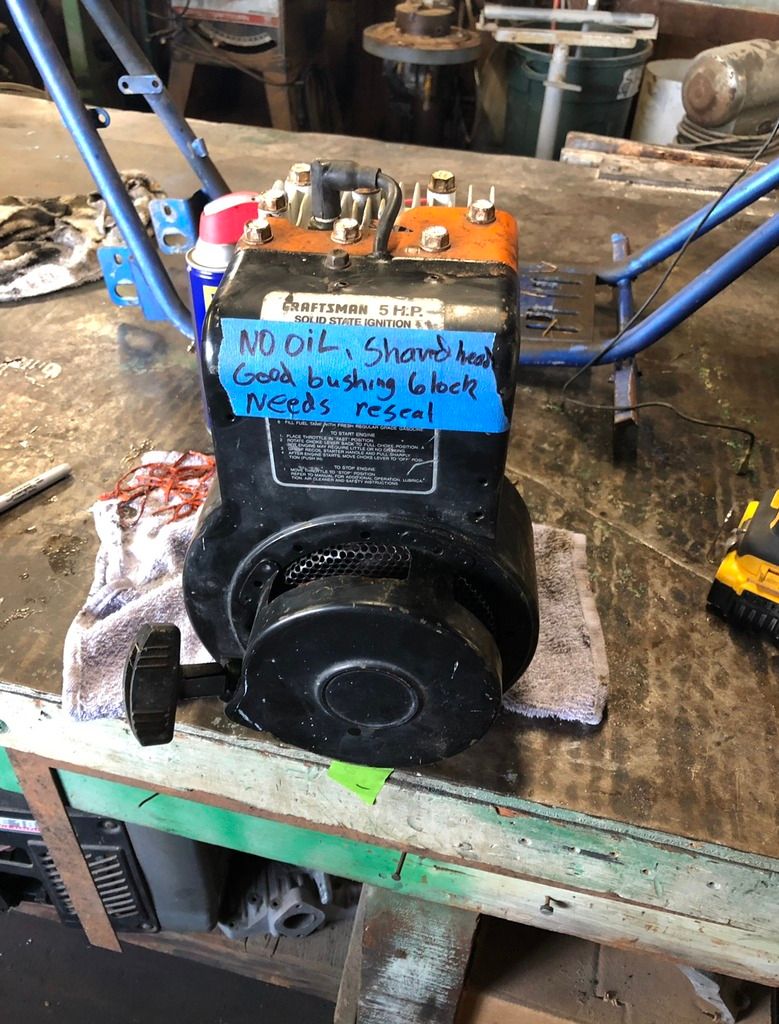 Started working on the frame next. The fork springs were stuck as most usually are but a little heat and they pulled right out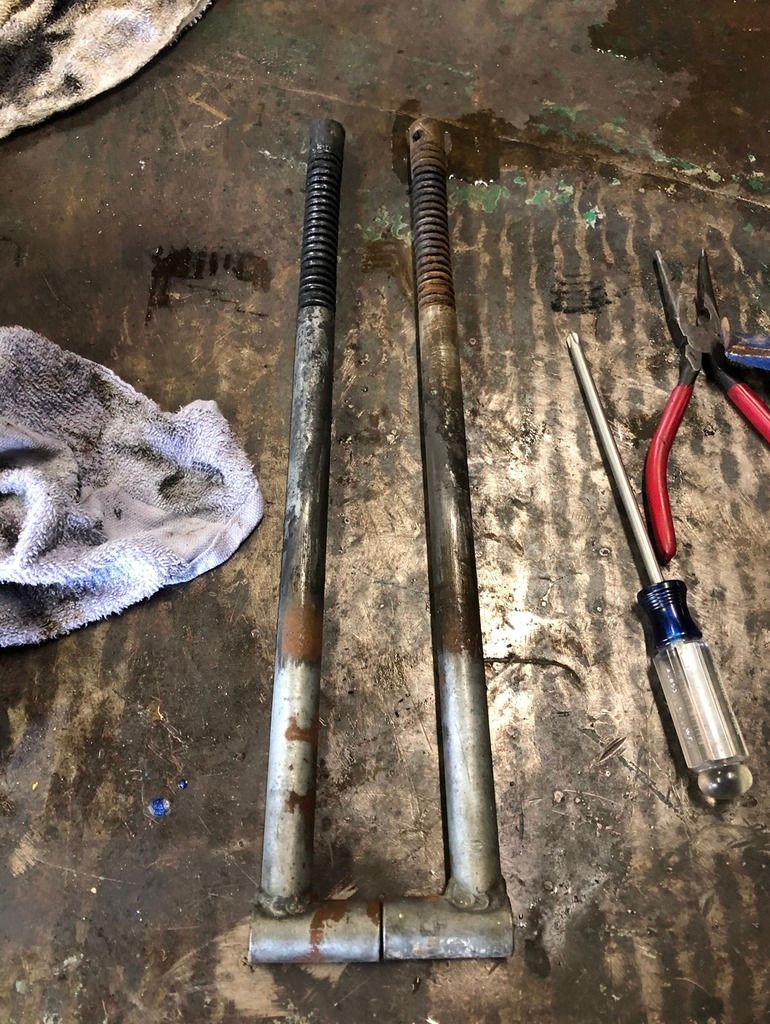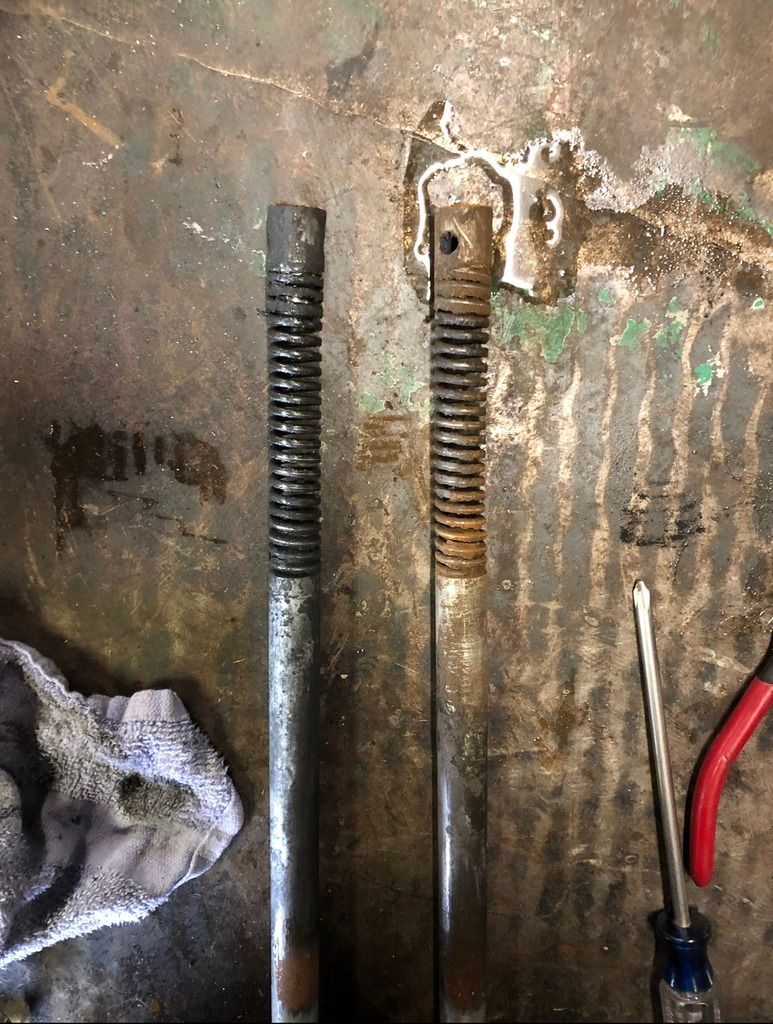 The springs look like they've seen better days and I will be on the lookout for some new ones.
So the frame is pretty much stripped right now. I'm going to go out and pull the I/C engine I have off the rototiller that it's attached to. It appears to be in really good shape and is a '94 model if I remember right. I'll tear it apart to inspect and report back later today. Kinda excited for this one I've had the itch to build something for awhile just been so dang busy with other things lately it's hard to do what you really want to do. Anyways comments and tips/suggestions are always welcome. Thanks!