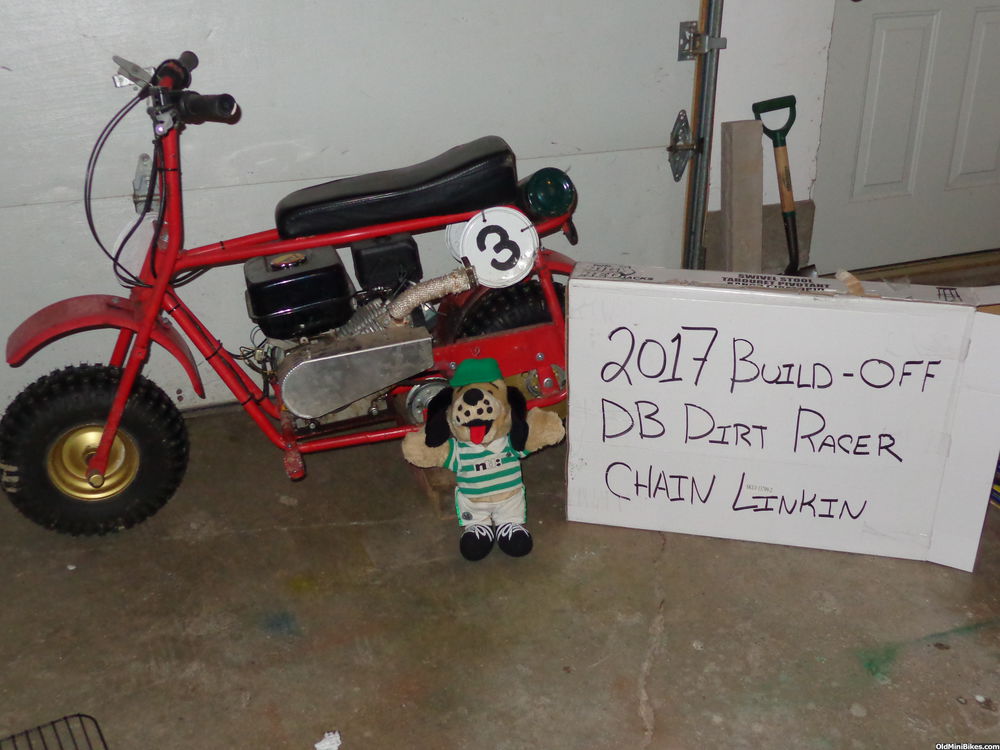 Bought this bike late last spring and added just enough bolt-on parts to have it ready for our race season (Note the paint can lid number plates with the always classy zip-tie mounts). Now that our season is finally over it's almost time for a complete tear down and proper rebuild. I say almost because we still have one more race event: our Winter Classic, a bragging rights only race, held during the worse time of year. That race is planned for some time in February, that's why the bike is still fully assembled.
This post is a bit preemptive but I wanted to make sure I was in before Feb. 1st. I do have a few parts I have started working on but the bike won't be touched until after our race.
Plans:
New fuel tank - from some old propane tanks
Modified/lowered fenders
A few modifications to the frame
Proper number plates
I'm going to modify the seat somehow...still debating
I'm hoping to do some mild engine molds and compete engine rebuild.
and I'm sure there will be other items along the way.
I also wanted to say thanks to every one putting this on this year. Although I haven't been very active on this site since originally joining I have always enjoyed following along with the builds.