I got a VT-7 to use as a project bike.
https://www.oldminibikes.com/forum/mini-bike-discussion/142149-home-heald-vt-7-pics.html
Jeep4me christened her "Dorothy" because of the basket ... good working name ...
The motor was shot ..
https://www.oldminibikes.com/forum/tecumseh/142188-h70-scoring-stuck-pushrod-pics.html
no problem!
A few notes about this project ... It's has no end game ... if I don't like something it will get changed.
I am shooting for a rip snorting bitch!
beekeeper says I'm gonna break parts ... GOOD!!
If I had to describe it in one word ... VIOLENCE!
Stripping the frame chemically was meh ... a 90 degree grinder with a wire wheel got her down to metal.
The wheels got baked and sand blasted by beekeepers friend at NAPA .. clean as a whistle!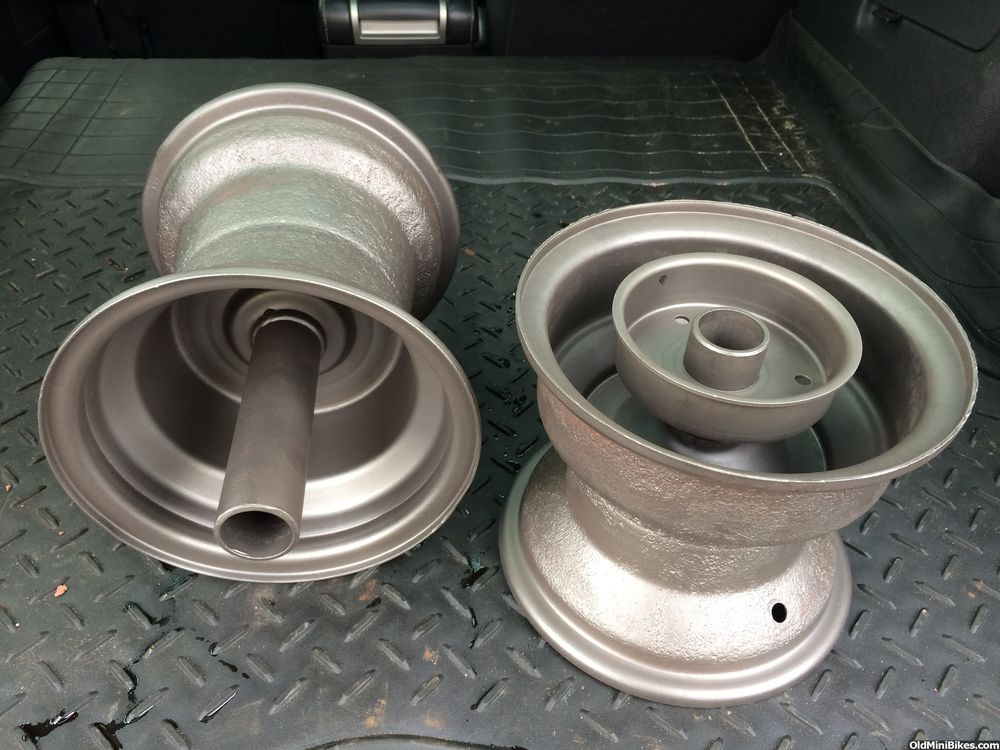 Here is a pic of most of the parts for the project .. wheels are out being powder coated gloss white. The front tire is on its way ...
Have a few parts on the wall for it ..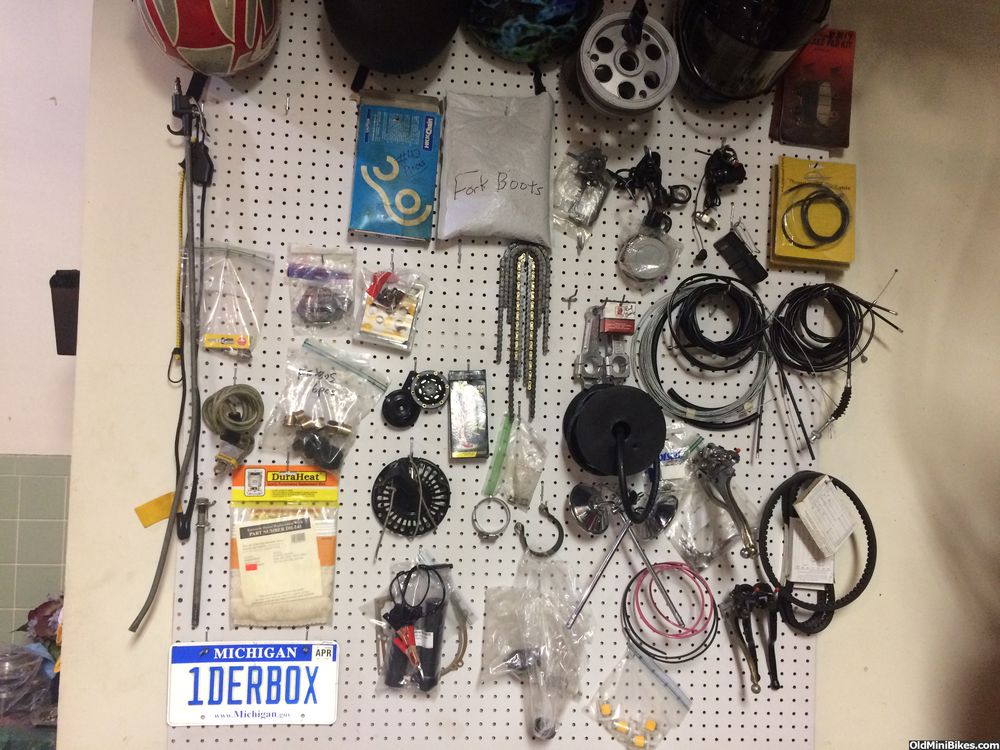 The motor is a NOS Tecumseh Motorsports 5hp, I had to do a little assembly, comes with the parts but the factory dosent install them .. it should put out about 9hp in stock form and hit 7000 RPM. Comes with a new Tillotson carb .. I know nothing about these.
The clutch will be the 3D Manual clutch for .. hole shots, wheelies, breaking parts and bucking me off!