Grinding away: Off with the remains!
Spent about an hour too long grinding off the remains of the added pieces. My recliner is very comfortable right now.:thumbsup:
The previous owner did a nice job welding his added pieces which made it all the more difficult to get them off without damaging the frame. I cleaned up some divots from it's days of being ridden hard and will have to get some fill in a couple of places. At the neck tube, you can still see the wire used to tie the neck to the frame to be welded (I'll have to get a pic of that). I used 60, 80 and 120 flap disks to grind the extras off.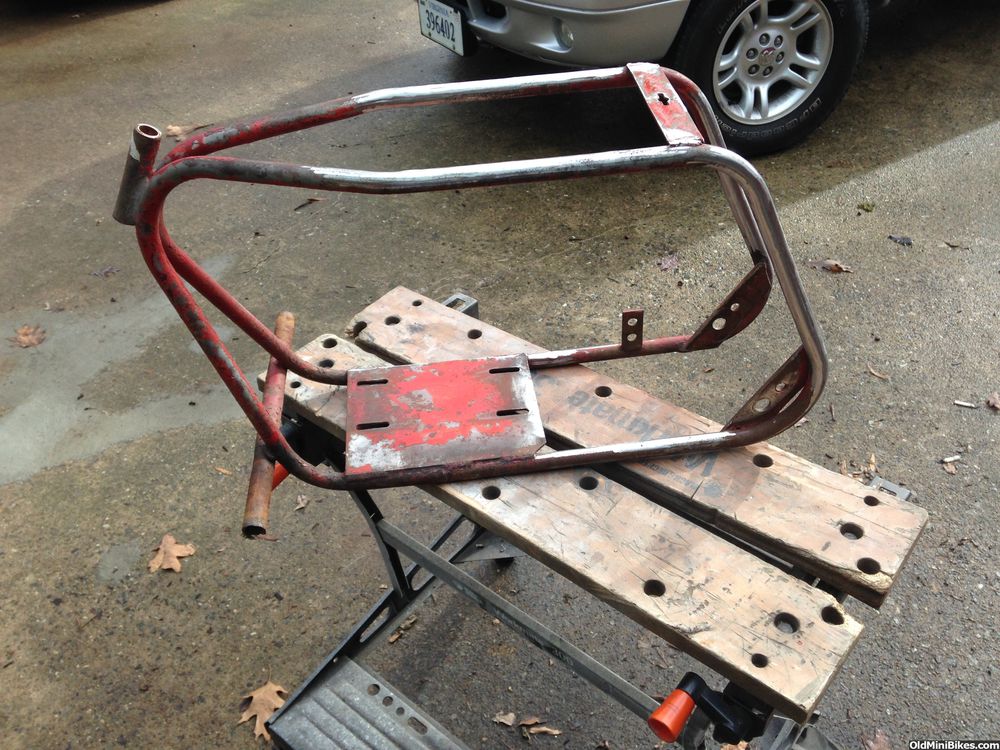 Here are some pics of the rest of the work: