Yes, brake lining 1" wide is glued to brake hub. Use original (high temp) JB Weld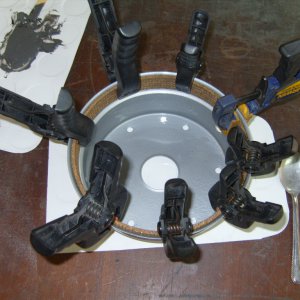 Fork Tubes come out by removing the set screws in the fork lowers on the sides near the upper and lower tube joint. To dismantle, you will have to cut the steel ring off, then reweld, once you've replaced any defective or work oil lite bushings.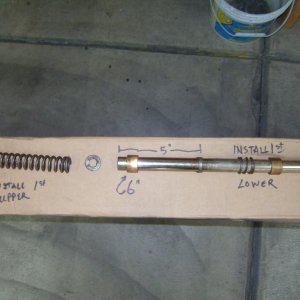 Yes, springs go on the nubs from memory, and require a bit of Kung Fu grip. I wish I had better recollection and photos, but they were intuitive.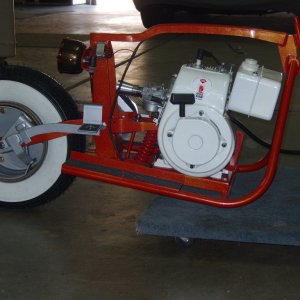 The brake lever needs to rotate on bushings in upper drawing. Lower is bushings for E model clutch tensioner lever and idler.