I've wanted one of these for years to use around the house, but when they come up for sale they are usually very pricey, beat to hell, or half way across the country. Back in June a friend of mine found this one and bought it for himself, but he already had a full stable and offered it to me for what he paid for it. Only going on a cell phone pic, I bought it sight unseen.
Brought it home on Sunday in the pouring rain and took these pics the next day, exactly as I bought it: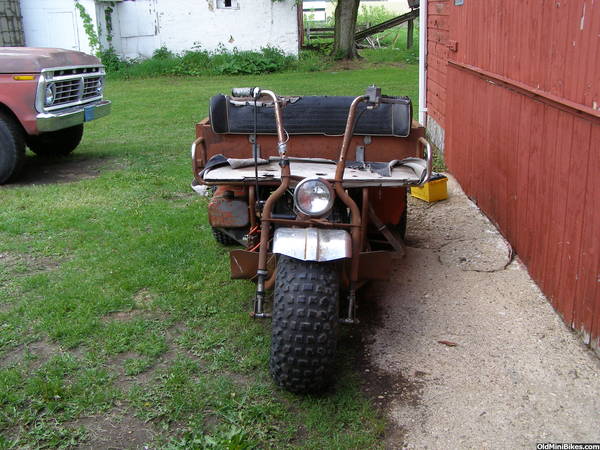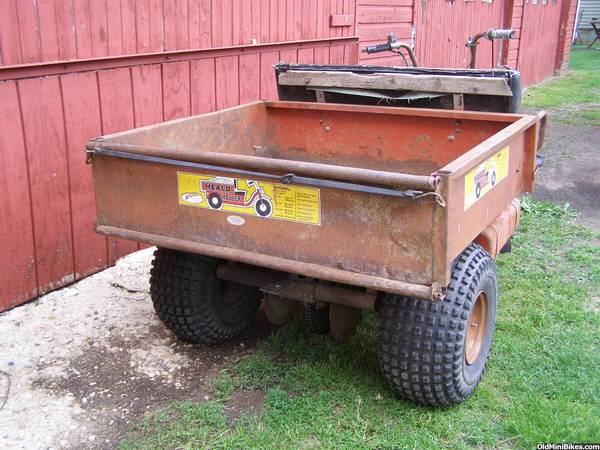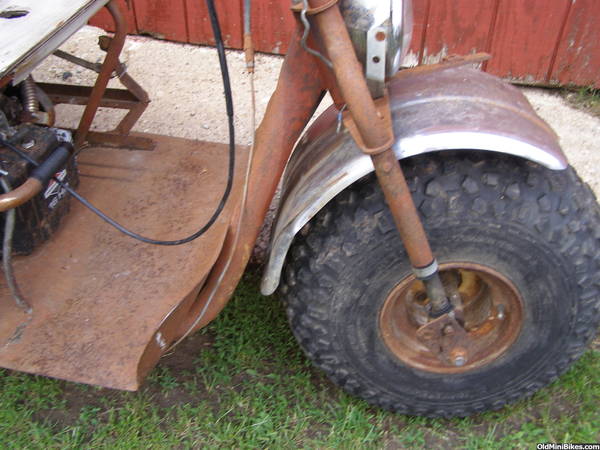 It's rough, and definitely used. The tires are cracked to hell, but have tubes in them. The brakes are there, but frozen up. It does run, really good actually, but the engine has a slight tick to it. The wire harness is gone, just a kill switch and a bump switch hooked to the starter. I knew all of this before I bought it, I wasn't really concerned as I plan on using it.