T
his thread will attempt to record for posterity, information and photographs relating to mini-bike production plants and factories, both then and now. Unfortunately, most or all of these manufacturing operations have been lost to time and progress(?)
Some of the structures still exist, albeit it with a different tenant and a different line of manufacturing....but it's still kind of interesting to see what it looks like.
Perhaps with any luck, the ghosts of mini-bikes past still haunt these places…..
Also included in this thread will be photos of notable dealerships, retail outlets, and trade shows from back in the day……
This may prove to be an arduous or perhaps even futile task…surely it will be a work in progress for some time to come…..but I think it's worth a try.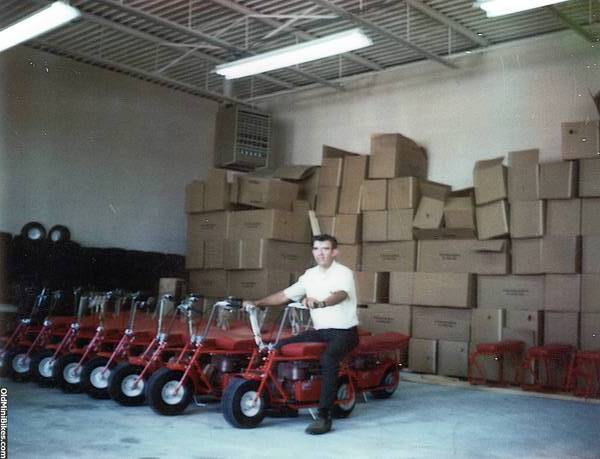 Think you've got something to contribute…? maybe a factory photo from an old trade journal or magazine…???
Post it up or send me the info or links and I'll place it in the proper format from here we're going to try and keep it neat and orderly…….
I have already assembled a small team of crack detectives who are "working the beat"...I may be looking to recruit some more but I must warn you the hours are long and the pay is lousy...:detective:
Coming soon:
Stellar Industries
Harrison Research
RUPP Industries
Steen's
Powell Industries
Michrina Bros. (Lil Indian)
and more........
Last edited: