Got out there early to make the swap on the tensioner. It all still fits nicely under the cover.:thumbsup:
Made this bracket to hold the throttle and brake cable neatly. Added rubber grommets in the holes to clean it up.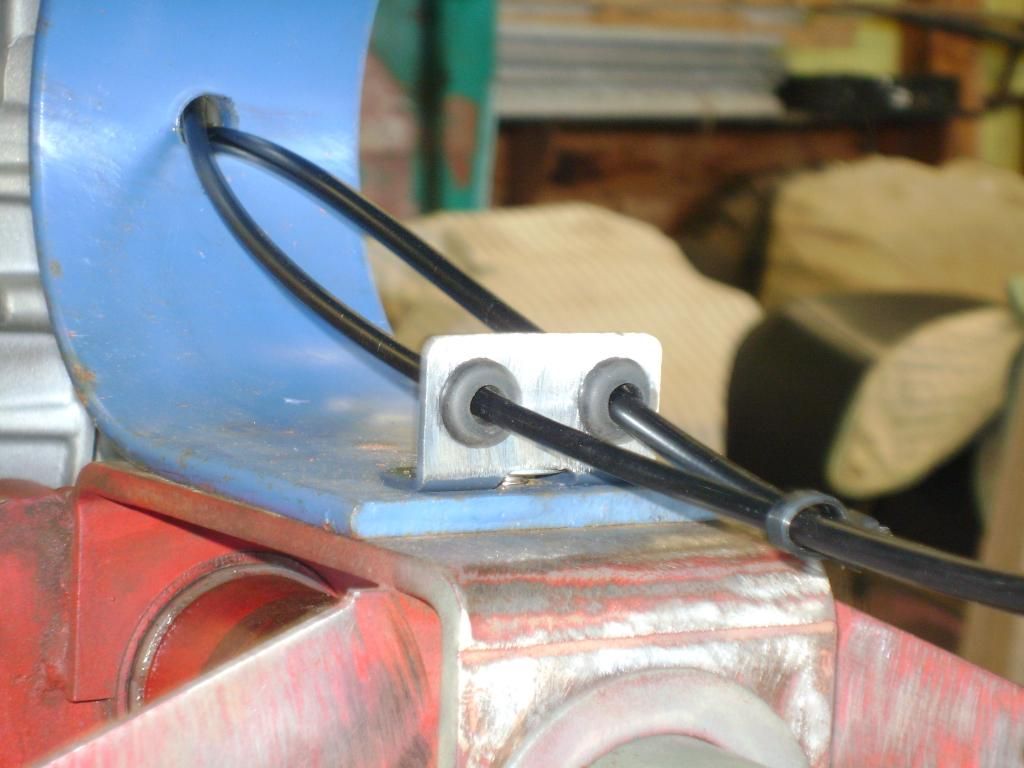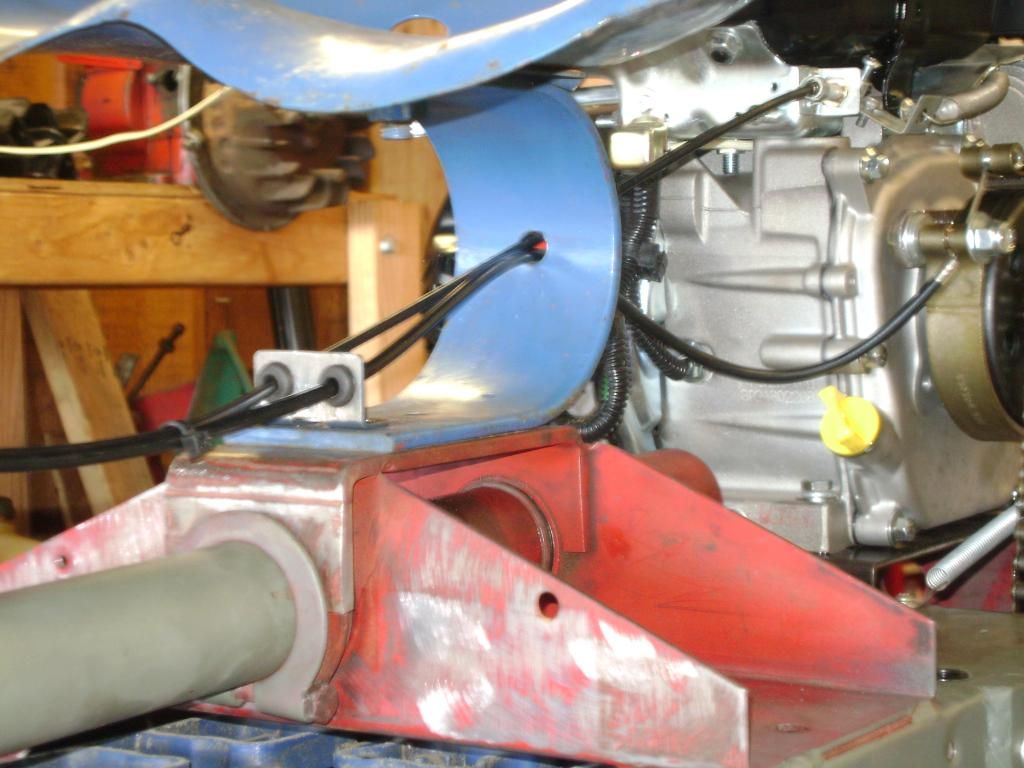 I wish I had some mounted tires right now......id be doing some test runs.