As I was trying to rig the brakes, I found the shock absorbers really didn't clear the linkage very well. I also had an issue with not having as many jack shaft sprocket options as I wanted, and I wanted to go with a #41 clutch. So I cut everything off and started all over again.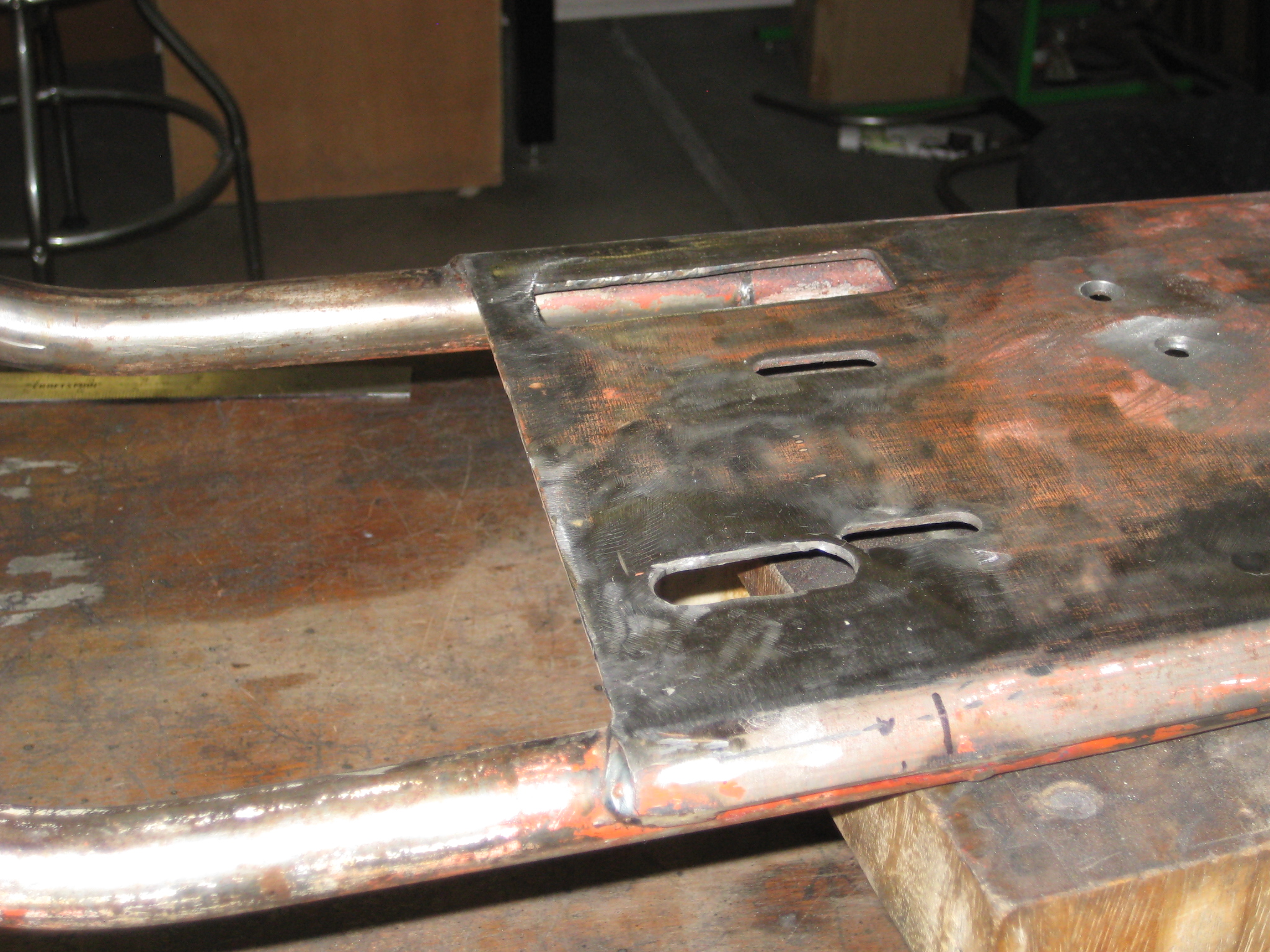 I had to get some more 1/4" plate and did some math and came up with a more advantageous layout for JS and swing arm placement in relation to the bearings.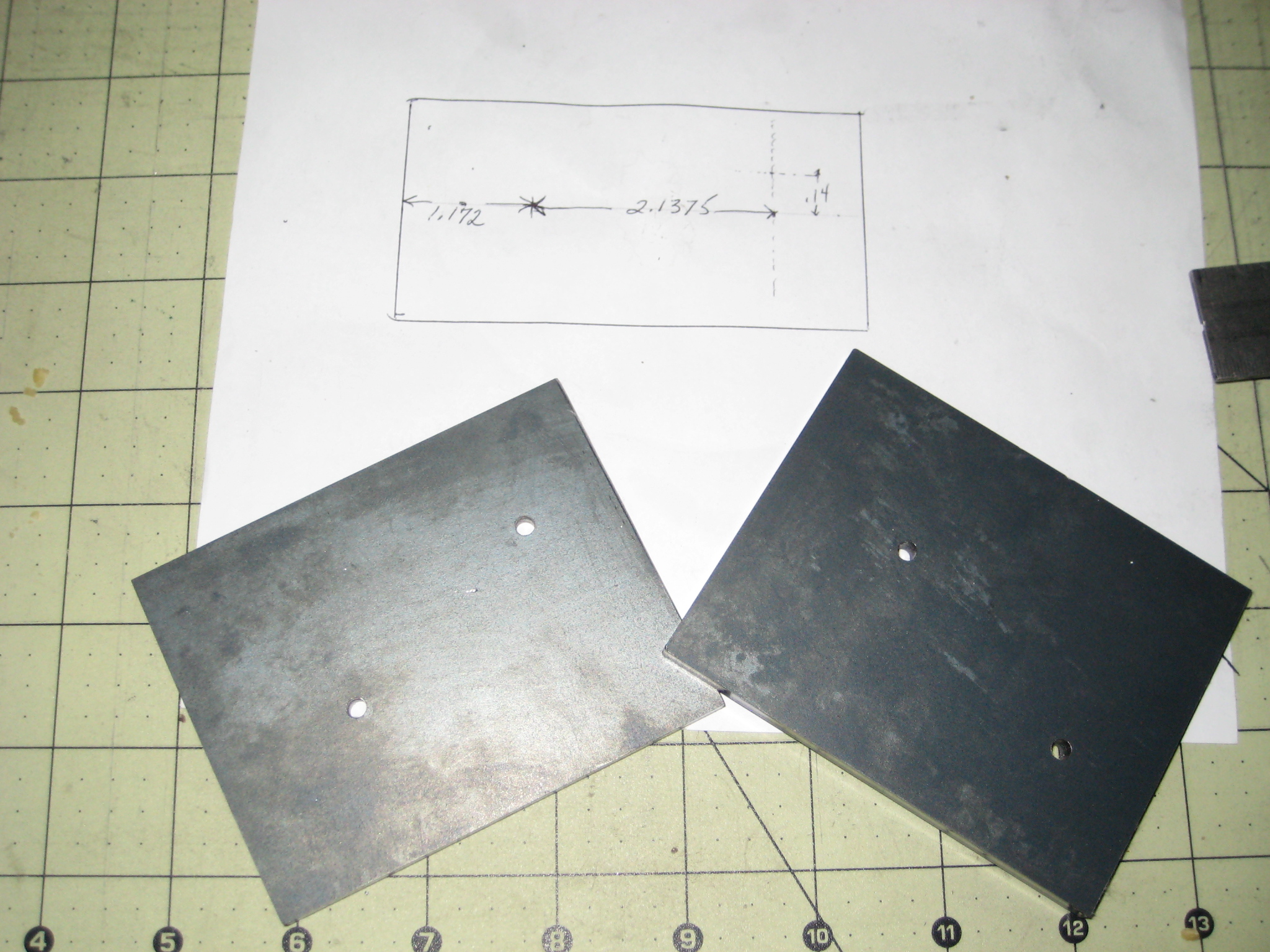 Then I got creative with cutting stuff, and drilling holes and did this.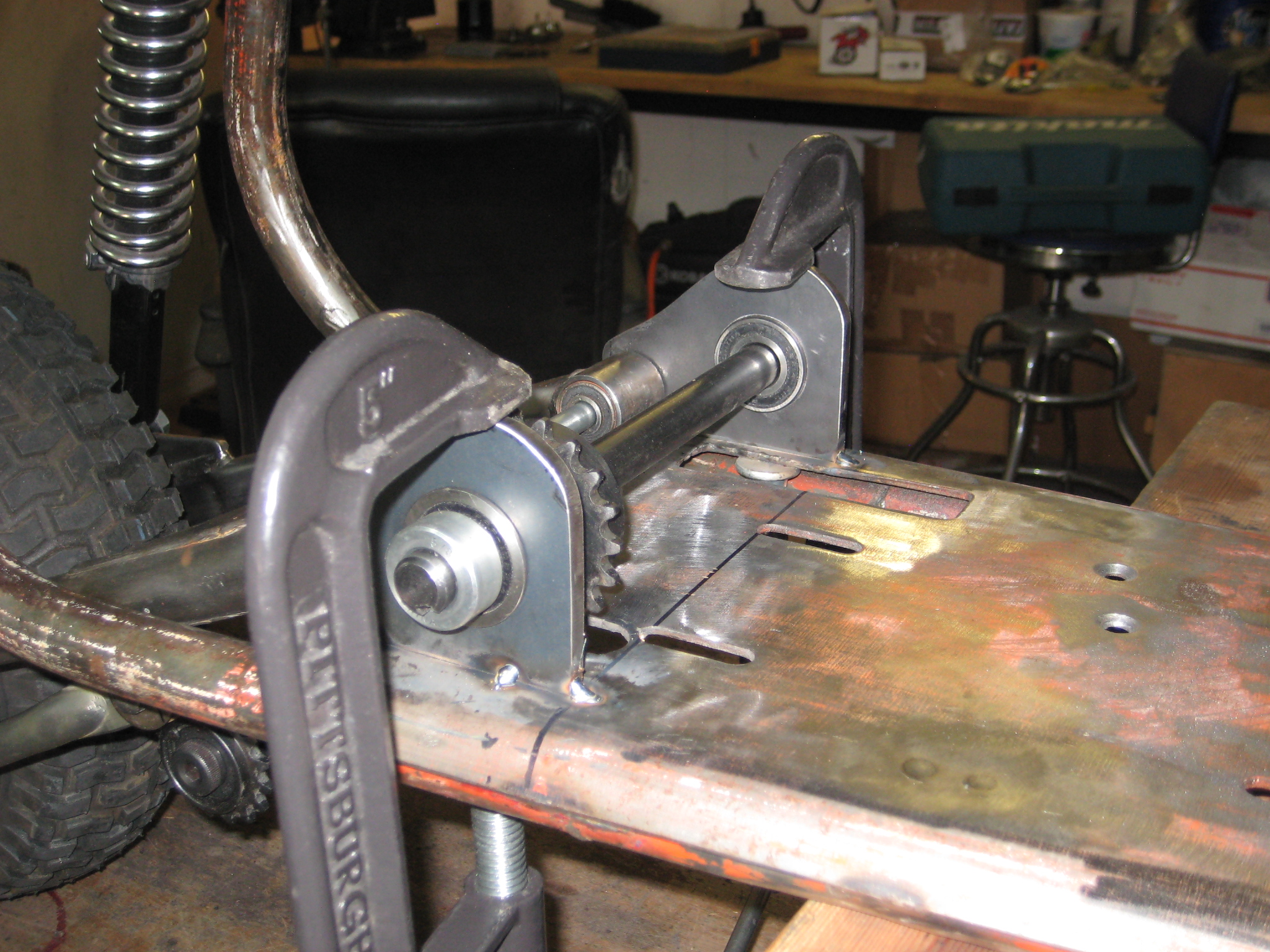 I also welded on some extra support for the swing arm bolt, because I noticed it was bending with just the two JS plates holding it all.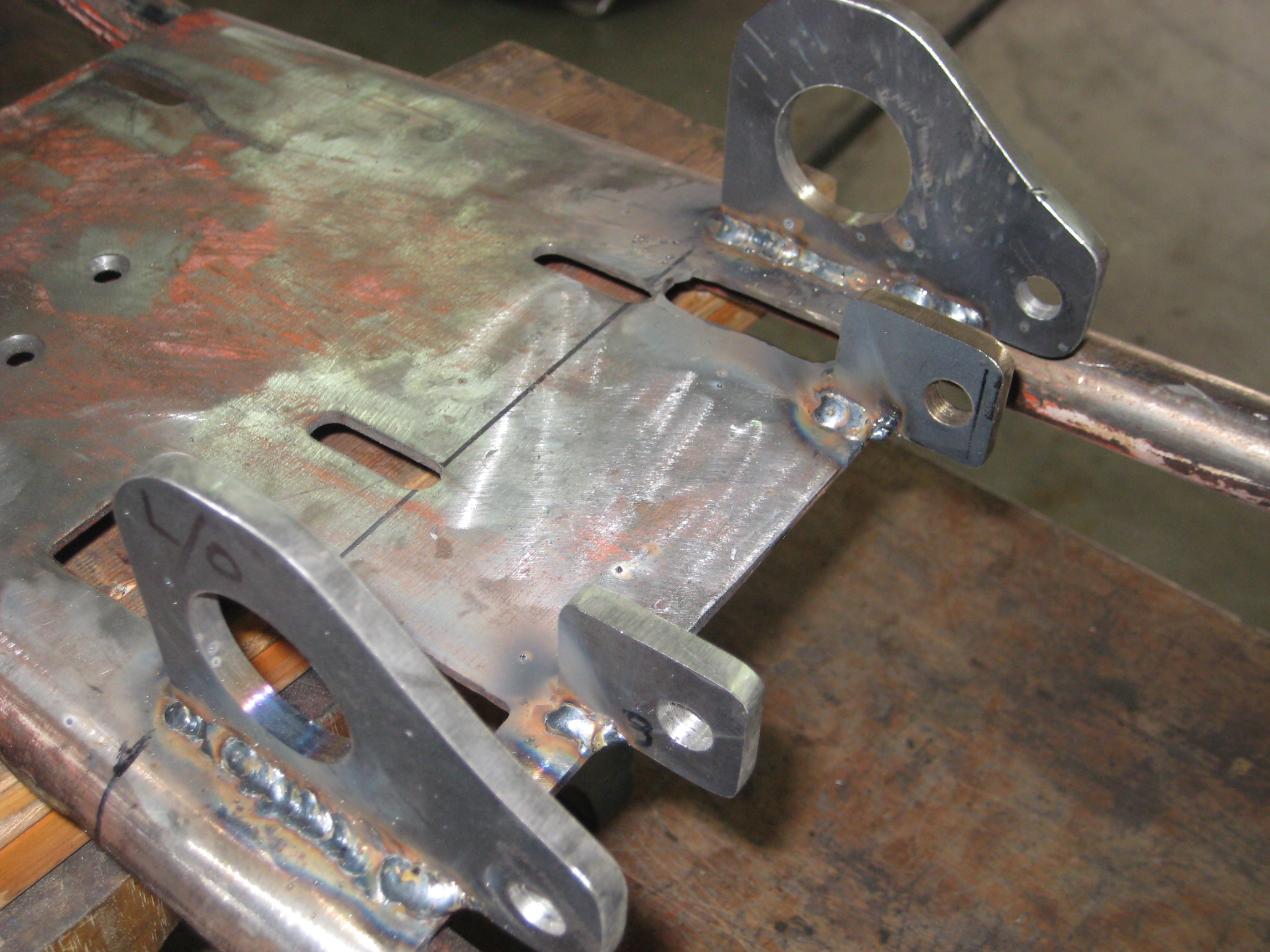 This is the "Cat" (Taiwan) 4" brake, modified with an Azusa pivot arm, and actuating cam. Also made the swivel piece going to the Azusa arm, because nothing else really worked there. Remember, that is where the shock absorber sits.
Redesigned the upper shock mounts and welded them on.
Here is the new stance with Coker Trials tires, and HOK Kandy red on the wheel stars, rattle can silver on the wheels. Those Cokers are COOL! They barely clear on the front end for you Cat types, and are real close to 4.25" inflated to 20 PSI on a Cat wheel.