Since there has been a few post about this subject lately and with a few things that have come up, I am making this post.
We, at OldMiniBikes, suggest that when removing your Governor on your 6.5 hp clone or True Honda engine (including all engines discussed on this forum), that you take precautions. By precautions it is suggested that you use proper after market parts to prevent personal injury and/or injury to others.
The use of, but not limited to, a Billet Flywheel and Billet Rod are highly suggest when using these engines for anything other than there intended use and intended RPM range by the manufacture.
All threads with questions/comments about using a stock engine with the governor removed, including modifying stock parts (fin removal..ect), without proper precautions will be LOCKED and a link will be referenced to this thread.
Anybody suggesting the use of a stock engine without proper precautions is doing so on there own accord.
NEW:

Anybody continuing to repost question about Modifying Stock engines without proper parts will take a vacation. This included as many ways you can say "How do you modify a stock engine" without saying it. If you are insinuating it it is worse than coming out and saying it. This action will be a instant vacation (or Banning). Complain if you wish but we are doing this for safety and are not going to make exceptions. This is a privately owned website so your first amendment right to freedom speech is void.
The opinions expressed by members/users of this forum do not reflect the opinions or advise of OLDMINIBIKES.com, its Owner, or its operators.
For reference if you think it does not happen please review the following.
Thank You korndog of the use of your video. Flywheel failure around 6500 rpm slightly modified stock flywheel..
[youtube]7X_kJF8t4G0[/youtube]
Thank You Edwin for the use of the pictures. Flywheel failure same engine as above video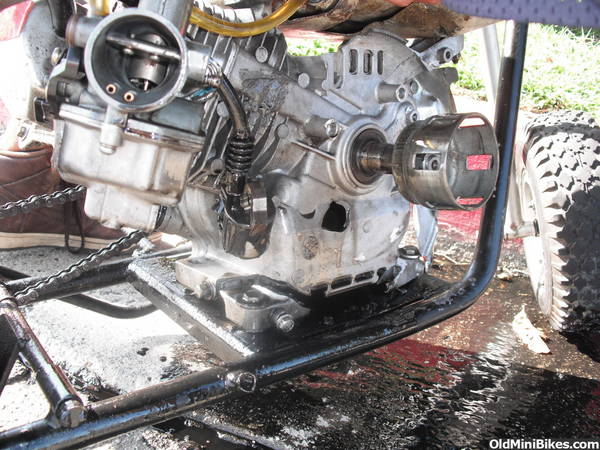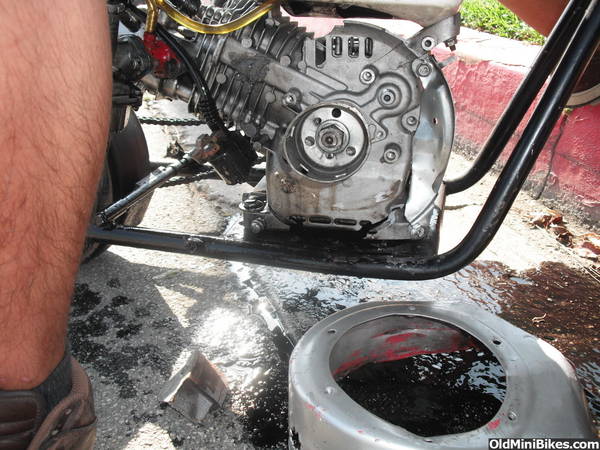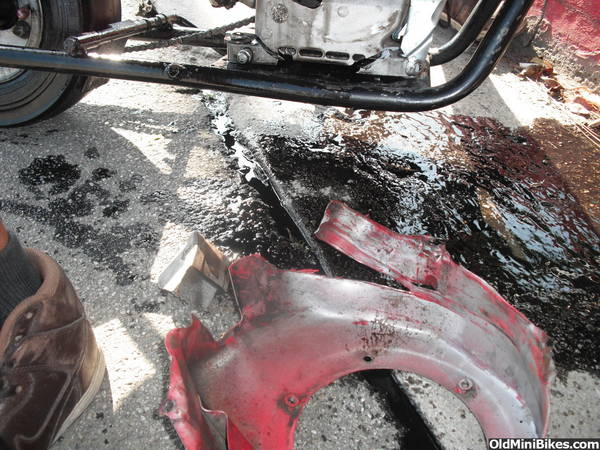 More Pics Thanks MiniDragBike for the use of the pictures.. Flywheel failure at about 6100 rpms slightly modified stock flywheel


Here is a Tec that had a rod failure. Found by Jeep2003 in another forum. Stock engine Gov removed
I will add more as I find them.. If you have more pictures of flywheel and rod failure please pm and/or add them here. Thanks
.
Last edited: