Bird Thunderbird The plan is take it all apart, deep clean, degrease. repair what I need to, Keeping it original. Repaint (paint scheme yet to be determined). I'll keep the original seat but will probably recover it ,as it is missing some foam rubber in spots.
Also I will partake in the "Red Nose" challenge....... I do like a good Red Nose challenge.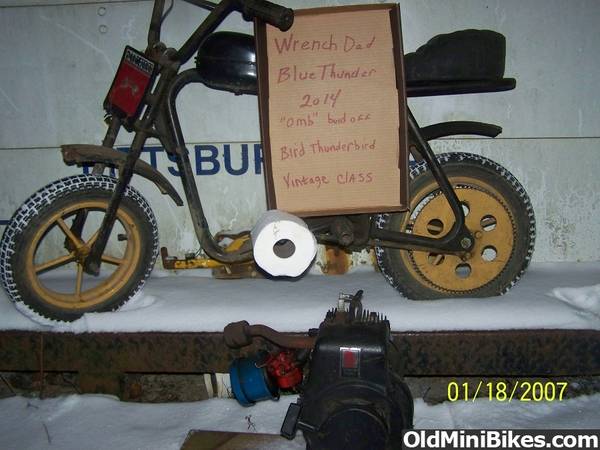 Ignore the date it was a reset error.