Still on the hunt for a dream set of tires (yes I really love tires) Looking for a set of near perfect or NOS good year "all weather" tires in 6" for one of my projects. In the US you really didn't see them in use on mini bikes, I did find a catalog photo of a 1963 fox Campus sporting them though! And tha'ts what I want them for. Couple of the small scooters (like the centaur) did use them, but from what I have seen they remained in the earlier 60's
BUT, In Canada, they seem to have produced and sold them for a much longer period of time. Even a few of the Canadian made bikes had them as stock in the 70's (like the "number one" bike). And it seems like the only time I have ever seen nice or NOS one pop up it was out of Canada or near the border somewhere.
Good year liturature (first tire pictured is what I want....I need 5" studded one too though :laugh
From the 1963 Fox Catalog: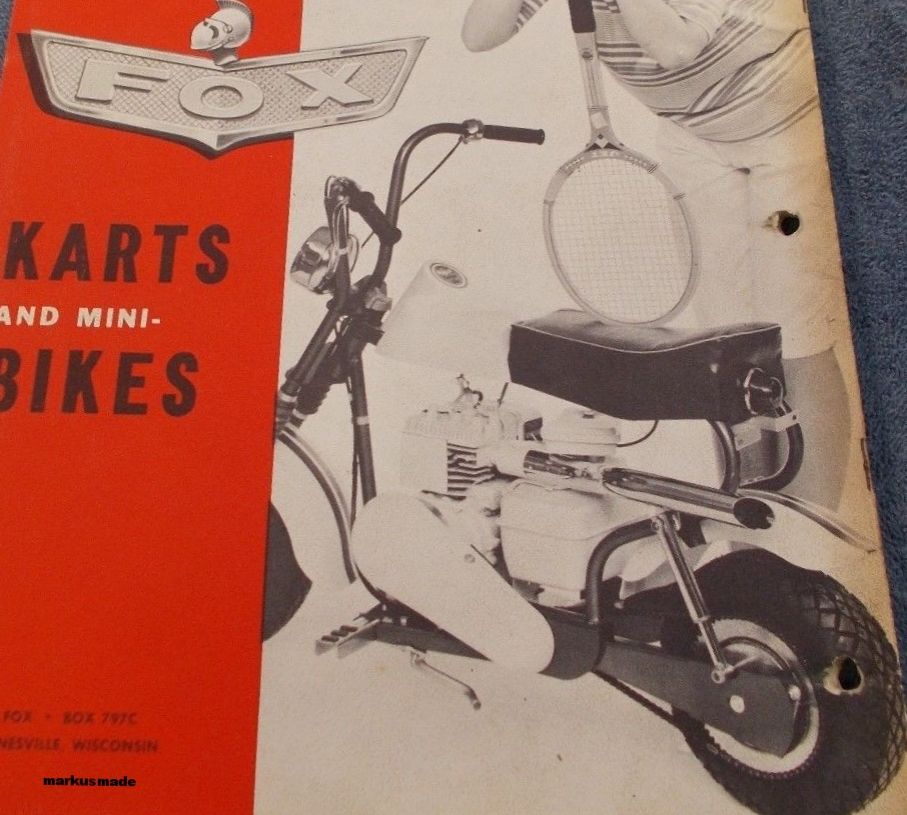 Really want a set of these!!! Lots of stuff to trade, Have NOS Carlisle indian heads, redone set of Campus wheels/tires to trade, etc... Let me know.