You all should know that after a good month of hard work and all your help, I have managed to get the gorgeous Flying Waffle to run last night for about 60 seconds of nice purdy sounding idle. Pitted and pockmarked piston head and overly complicated carb and all. Bless you all.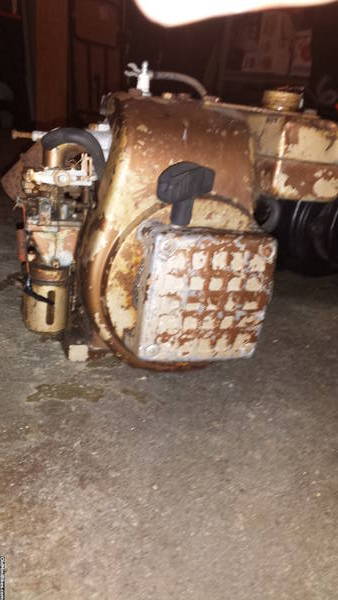 "Don't hate me because I'm beautiful"
So now I shall see if I can get this thing going to the next level. But damn was I suprised when this thing kicked over. Every time I went to adjust the main and idle screws it would conk out. It was almost like a comedy. But we've getting there! Taking apart that carb and cleaning it all up was quite the learning experience. Can you believe I found a supplier on the web that had enough parts for 3 rebuilds of these old Tillotson E8A and E7A carburetors? Which is good because I now have 3 of em! LOL
Anyway, what should I consider first now that it will start and idle for 30 - 60 sec but then die? New plug would prob help no?
Oh and it sounds REAL nice. Such a nice putt putt sound.
Thanks again all!