Got this beat up 1969 Cat 250 with some more desirable frames earlier in the year. I had to cut off a LOT of extra, rusty metal, including the front end which was in real bad shape.
I had this idea of making a "Cat" suspended front end with the Cat tree I had laying around, so that was what I did first.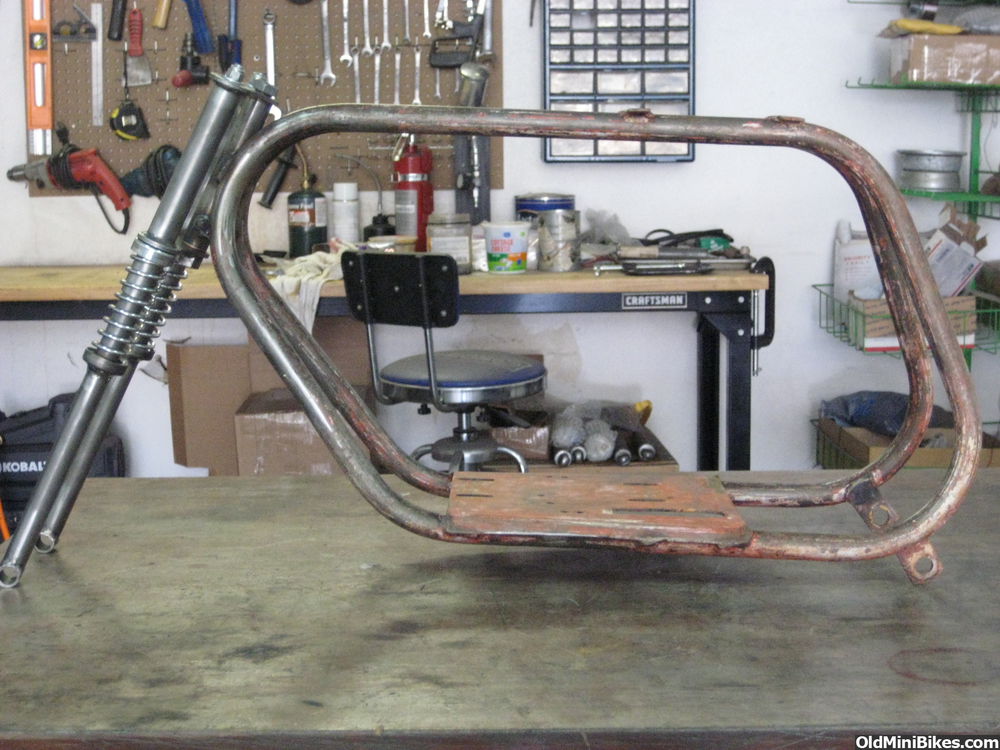 I tried using a solid rear like original, and it looked so terribly UGLY that I am not posting the photo for it! :laugh: So I started investigating using "mini cycle" swing arms, because the "mini bike" swing arm design was well known, and would have just been a copy. I ended up using an old XR 75 arm I got off of Ebay. The white set is for measurement purposes, as I ended up using a different set.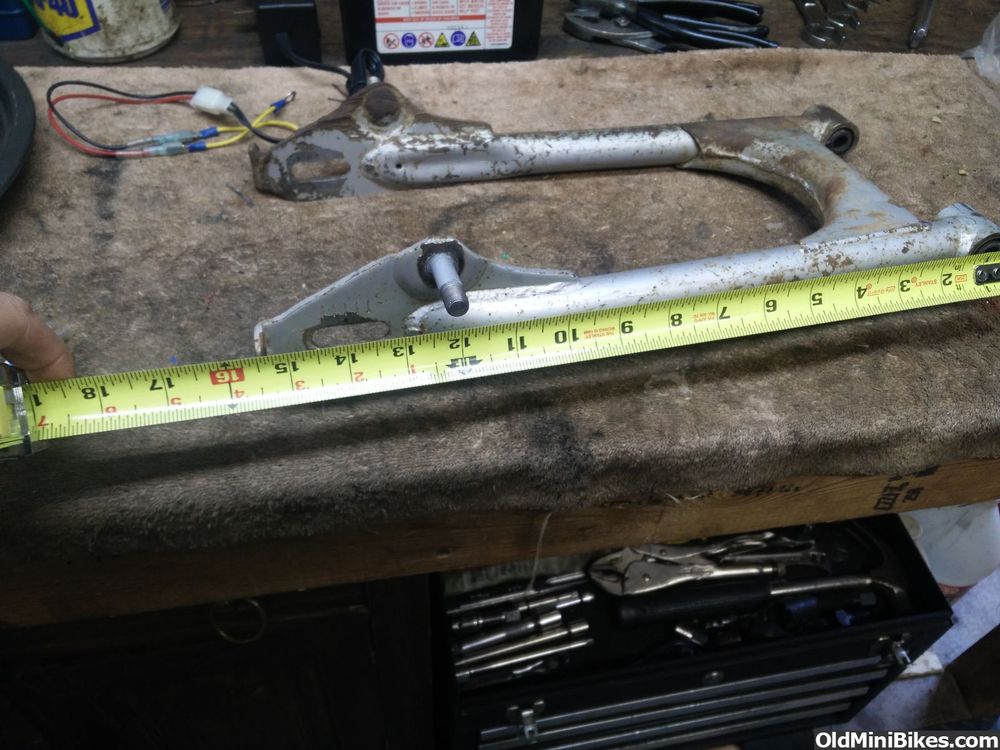 See those shock absorber mounts above? They do NOT work on bikes with slanted rear frames, unless you want to place torque on the upper mounts, or are able to use horizontal upper mounts. I was unable to do either, so had to remove and replace the lower mounts at an angle.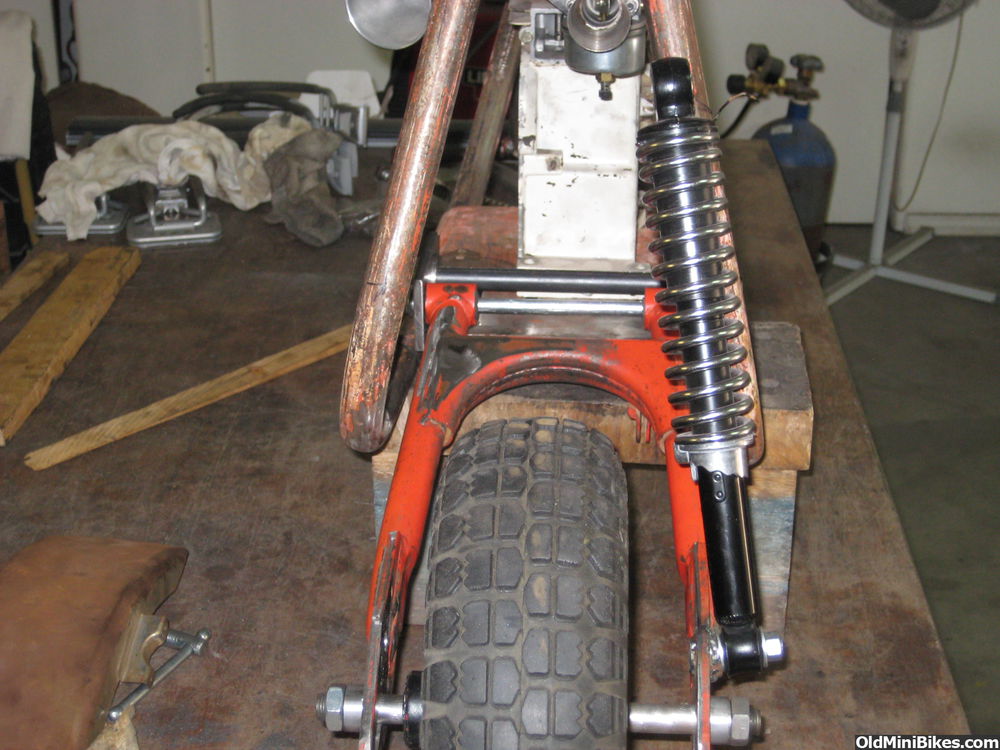 I had to relocate the brake anchor arm mount to the opposite side.
First Mock Up
And follow on work getting the JS mounts fabricated and welded in and swing arm components squared away.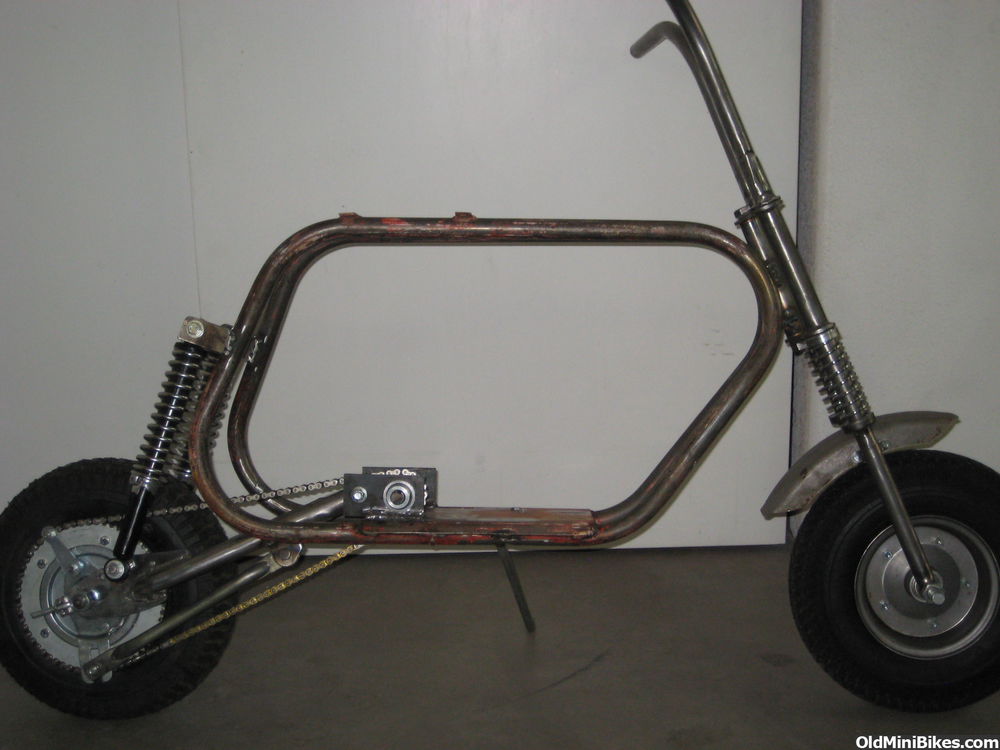 Here is a comparison with another Cat 250 I have.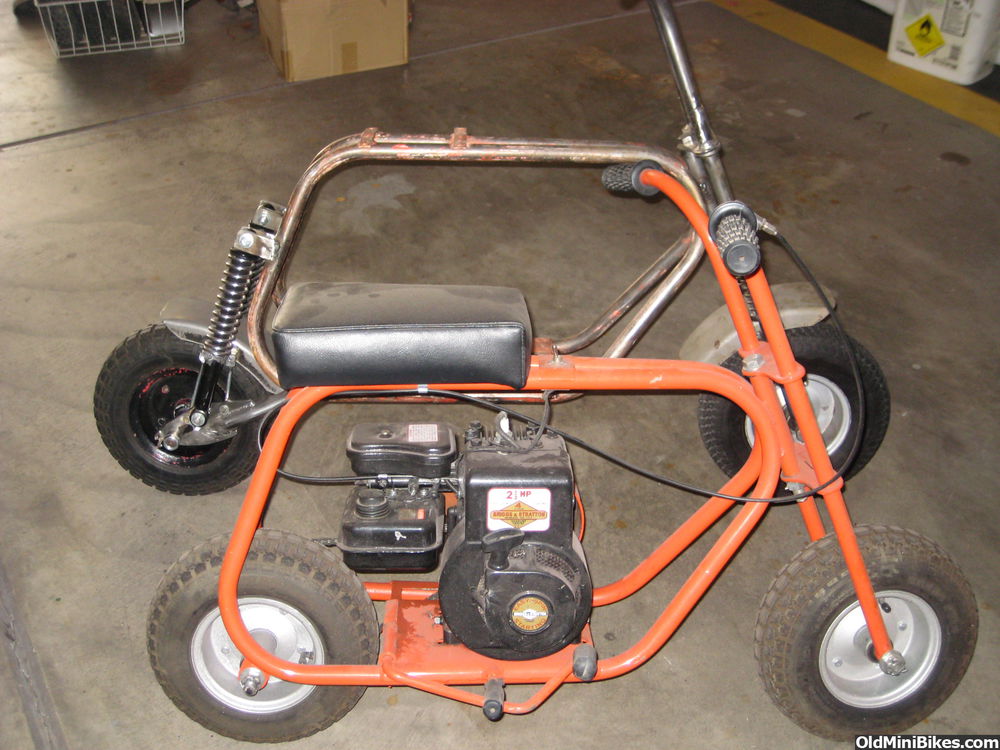 More work.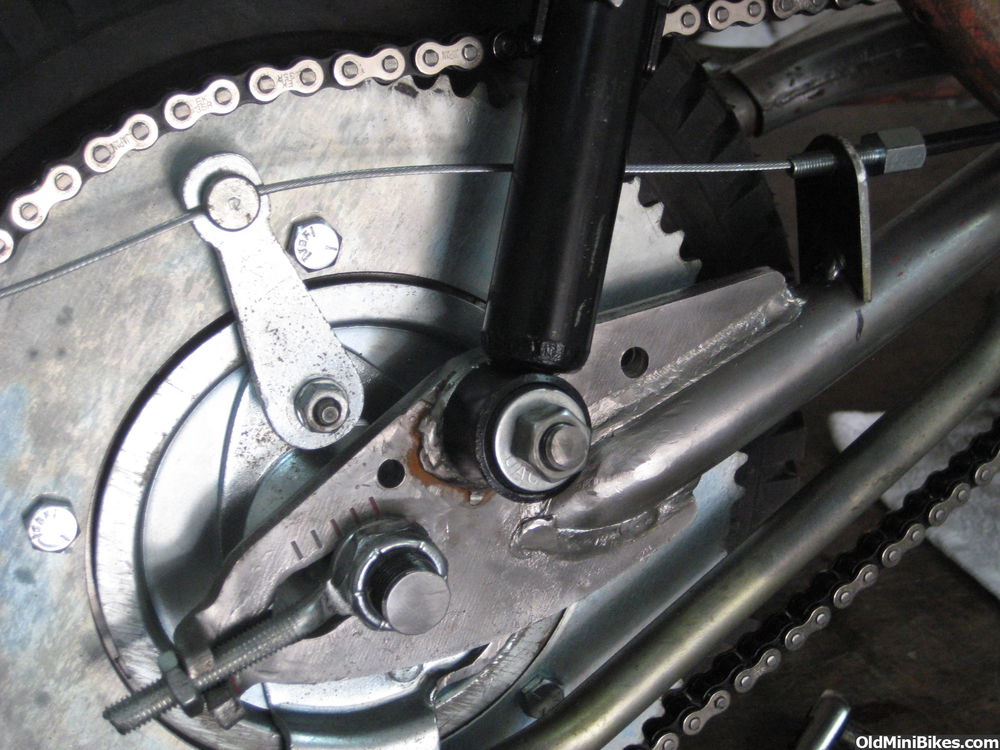 The bike and I went through several iterations, but it will probably end up being just like this, without the fenders. The rear wheel and brake assembly are modified versions of the stuff the ebay guy from Kansas sells. Front wheel is his version of a precision CNC hub to work on Cat wheels.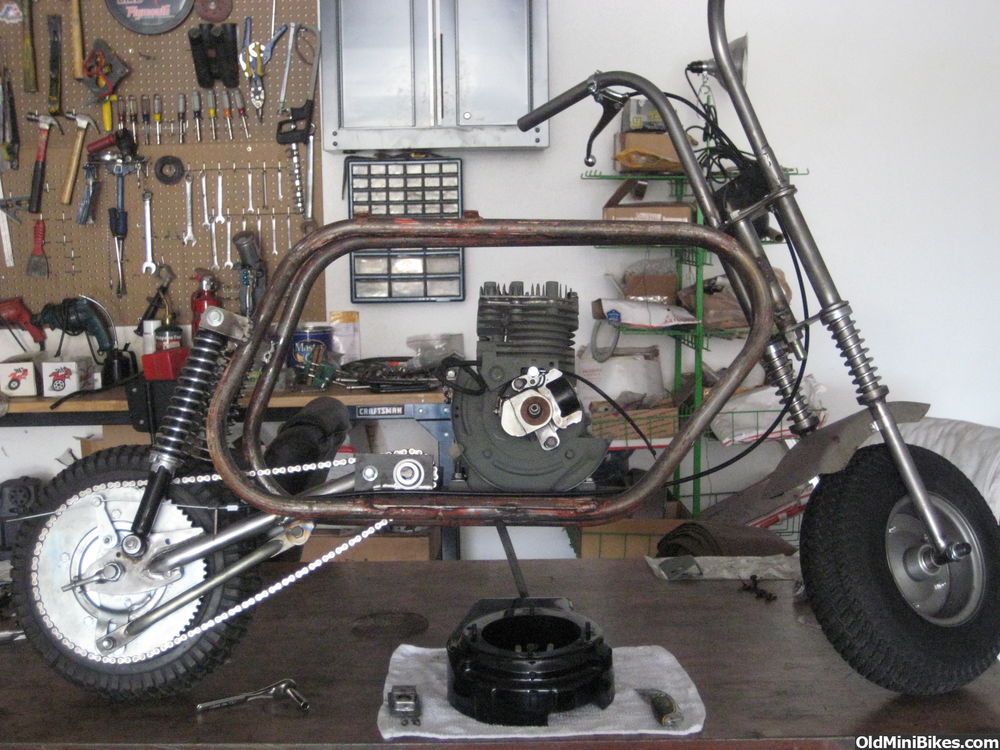 I had several thoughts about how to power it, but ended up going with a BB HS engine, that more closely represents what was available in 1969.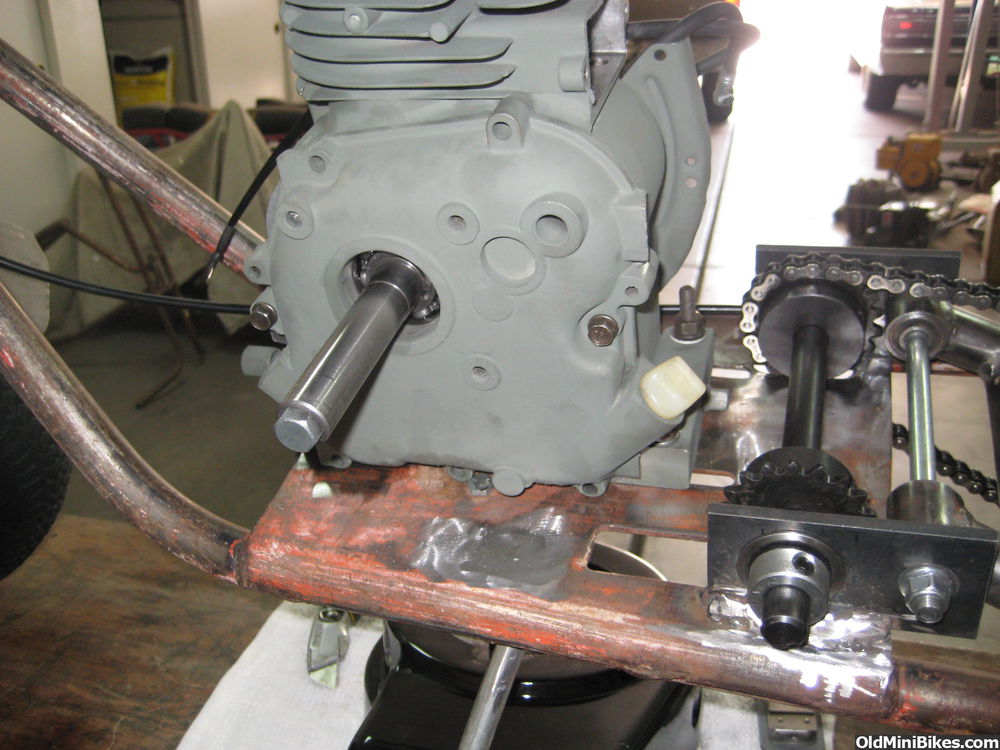 In addition to the ball bearing PTO, the engine sports a Dyno 245 cam, a billet rod, Animal valve springs, and Briggs FH keepers and retainers.
Rebuilt the magneto section with new parts, and timed it to stock HS 40 spec. even with the cam, as there is no compression release. Note: I have terrible luck getting the original Tecumseh wire mag. retainers to work with the Chinese repops, so the mag is epoxied in place. It works well like this.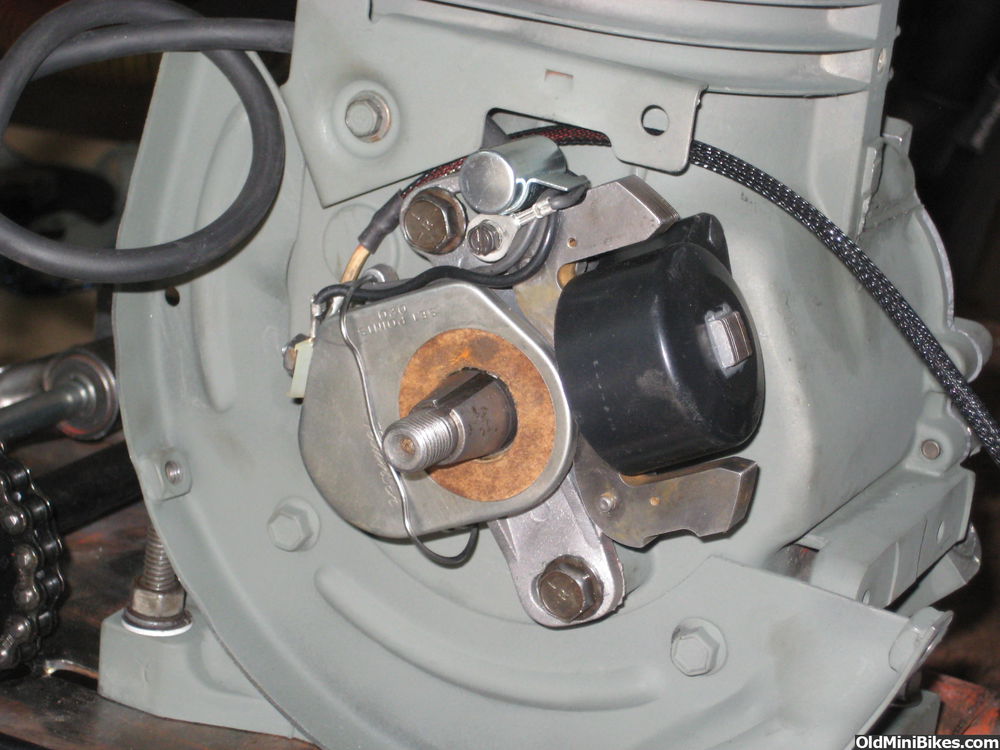 I will post updates as they occur. The next steps are to finish out the engine with a custom exhaust, intake manifold from OND with a Mikuni 22 on the end I got from Chipper, and I'll have to stick a fuel pump somewhere.