Hello,
I have a Cowley HPB-40 manual tube bender. It looks like a JD2 model 3 tube bender, so I think it is a Chinese copy. I bought it with several die sets, which were around $90,-/each. But I need another size die set and the company, where I purchased the bender a year ago, no longer sells it or bending dies for it.
So I was thinking to buy a JD2 model3 bending die set, but I'm not sure if it will fit. The center pin is 1" diameter and the other pins are 7/8" diameter.
If there is someone who can verify that a model 3 bender has the same dimensions as in the picture below, I am sure the model3 bending die set will fit.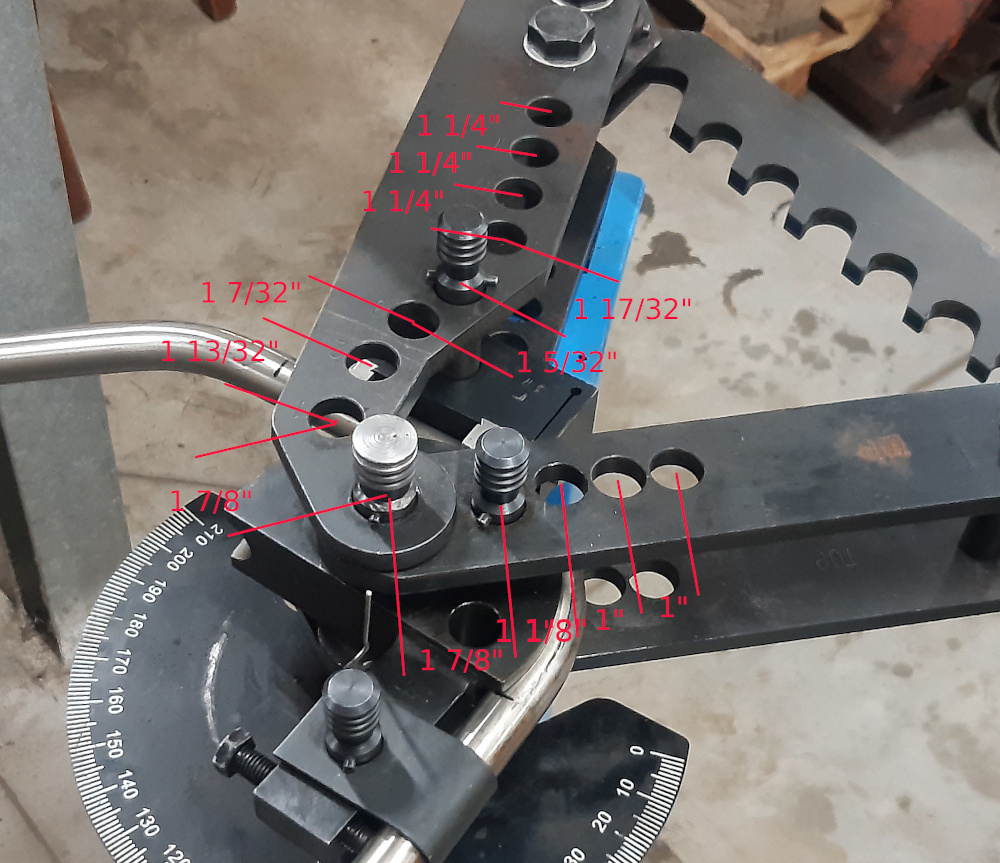 Thank you