OK, So I've neglected this thread for a while- But I have need to wrap this project up.
First let me start by finishing off the build thread.
I found some cool 3m rubber texture tread in a grey color and made some some step pads where you'd have to step climbing in and out of the cart. I also put some were your heels would rub when you're riding the cart.
ALSO this covered up my one bad spot I had in the paint job- so that was lucky!!!!!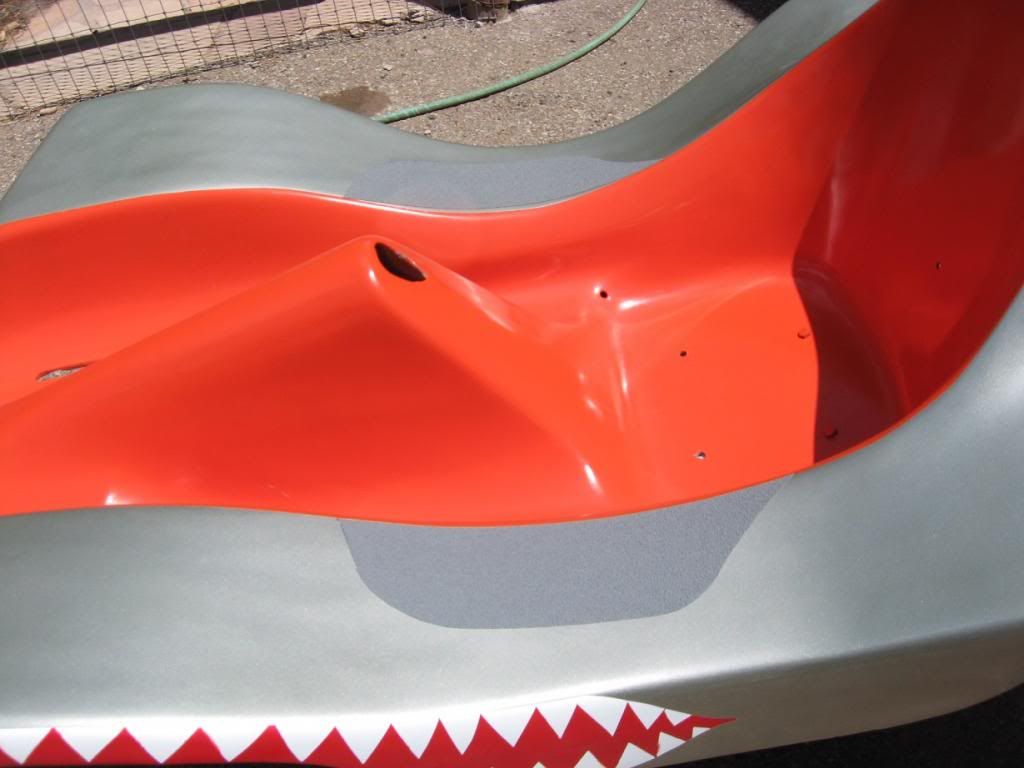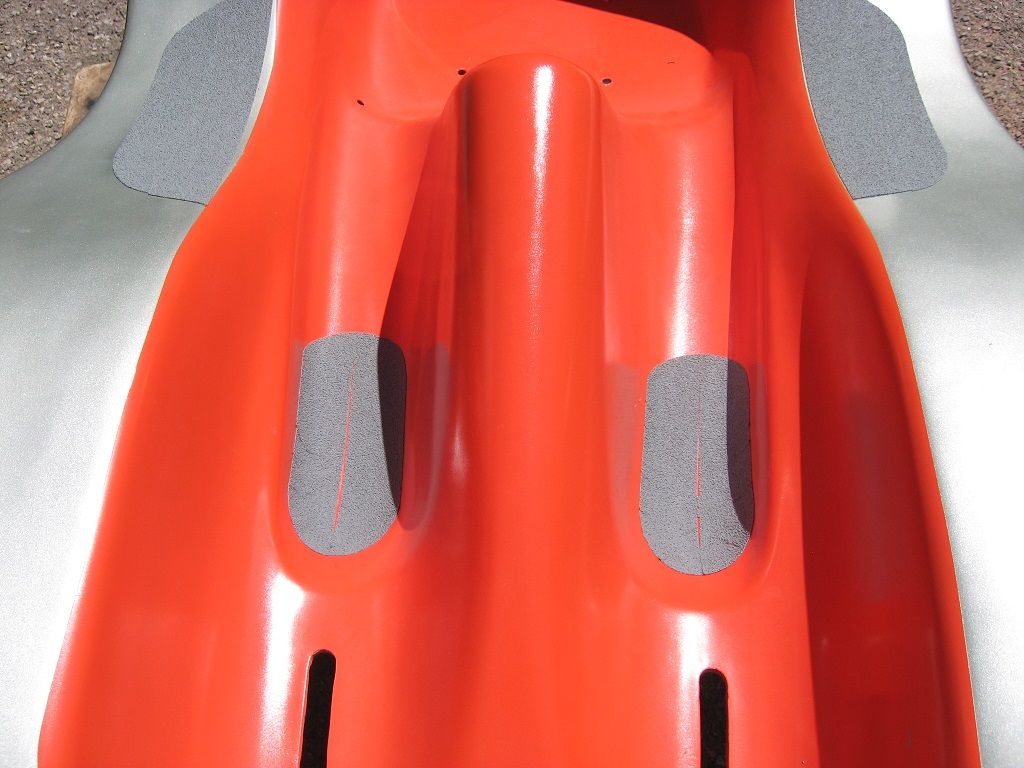 I installed my brake and throttle linkages. I cut the solid brake linkage and built in an adjuster to fine tune the brakes. I realized pretty quick with the solid linkage bar, a little long or a little short can be too much or not enough.
I got the chain on and the motor mounted- used a nickel plated chain- I don't mess around enough with these mini-bikes to know if that makes for a better chain or worse chain, but I put a lot of effort into making this thing look pretty, so a "chromey" chain was a no brainer for me.
built a little mounting bracket and hooked up the throttle to the pedal to my liking. Very solid linkage, not too complex, goes when you tell it too, comes back to position perfectly.

I'm sure there are better ways to hook this up- but I had to just improvise without better knowledge- I just put throttle clamps on either side of the linkage- seems to work.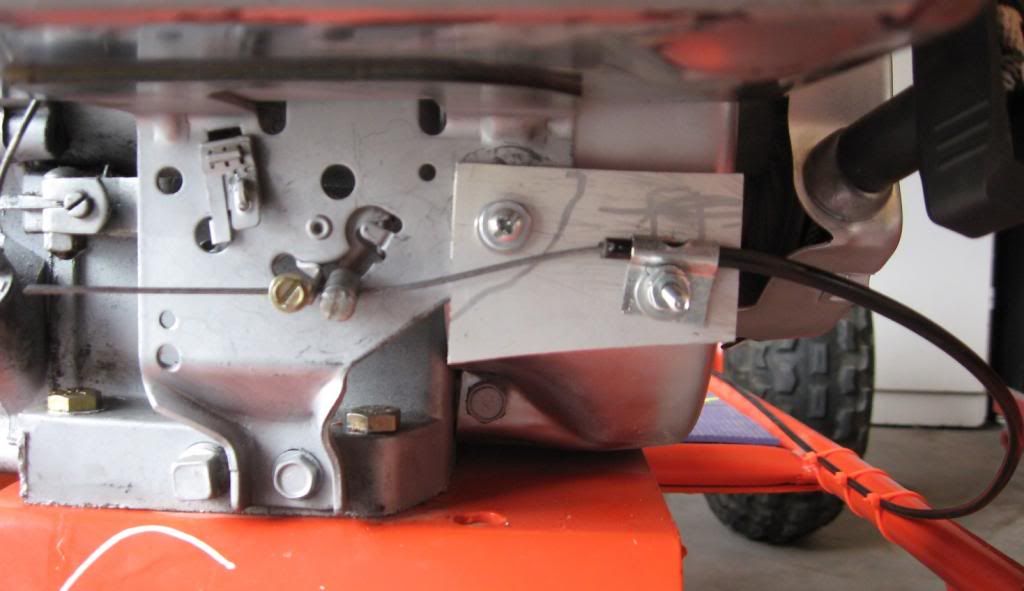 Improvised an antenna mount for a safety flag- growing up in the oilfield I've personally had these tall flags (required on most all oilfield vehicles) save me from a collision on a roller-coaster road more than once.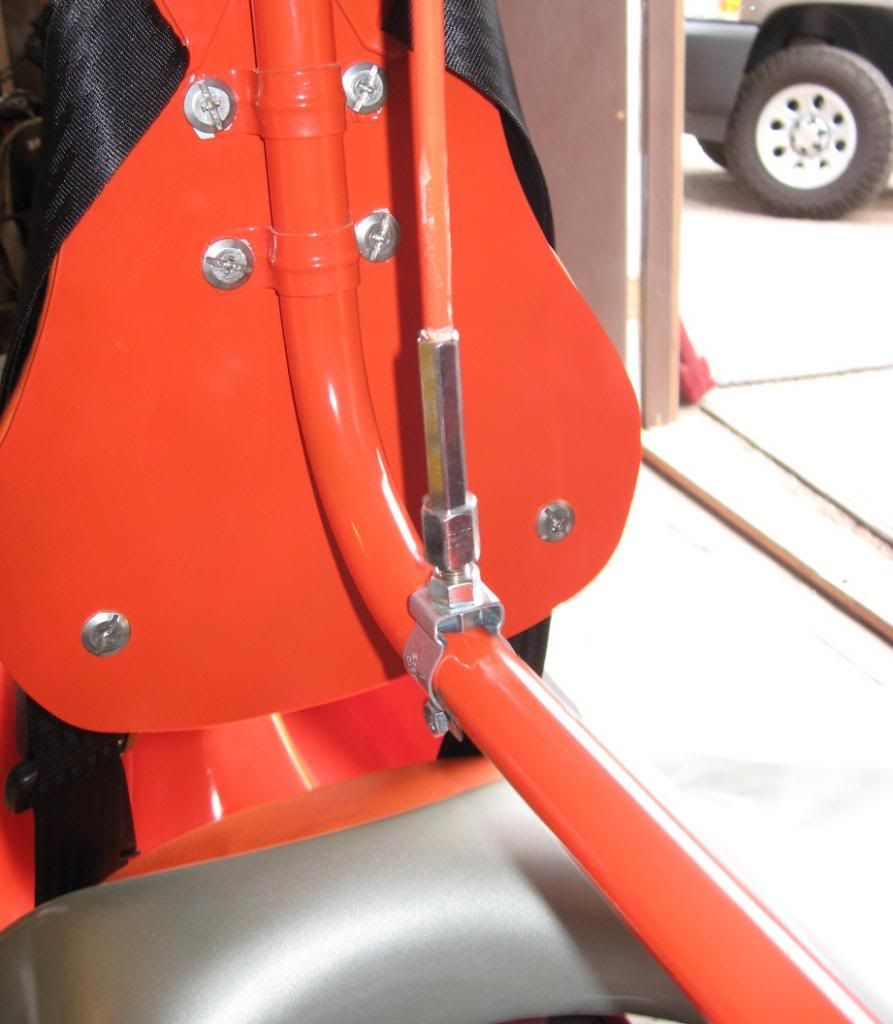 oranged up my homemade "super turbo" air intake scoop.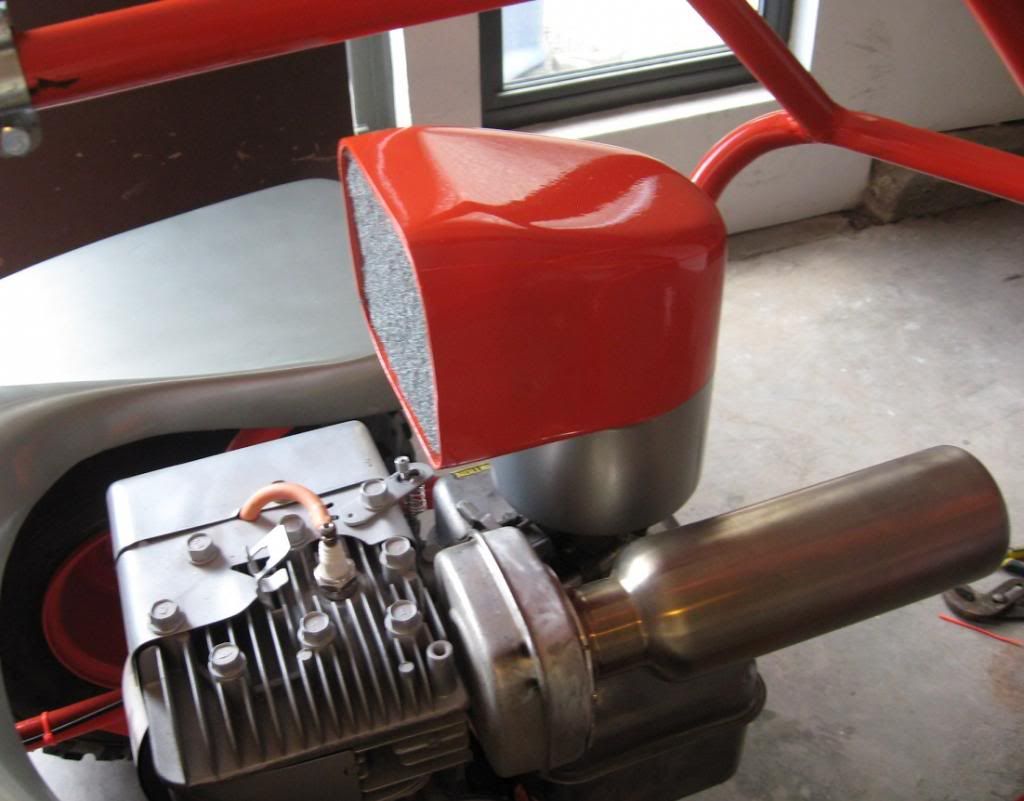 Mounted the fiberglass body and seats (an integral process, the bolts mount through the bottom of the cart, and into blind nuts in the seat)- It makes it easy to remove the bolts from the bottom, but I had to make sure that- after tightened- the bolts where not so long that they protruded through the plywood seats more than about 1/4 of an inch. Worked out perfect. I also used some layers of foam yoga matt sandwiched in between the frame and body to create a cushion and hopefully keep the vibration from wearing on the fiberglass.
mounted my pedals.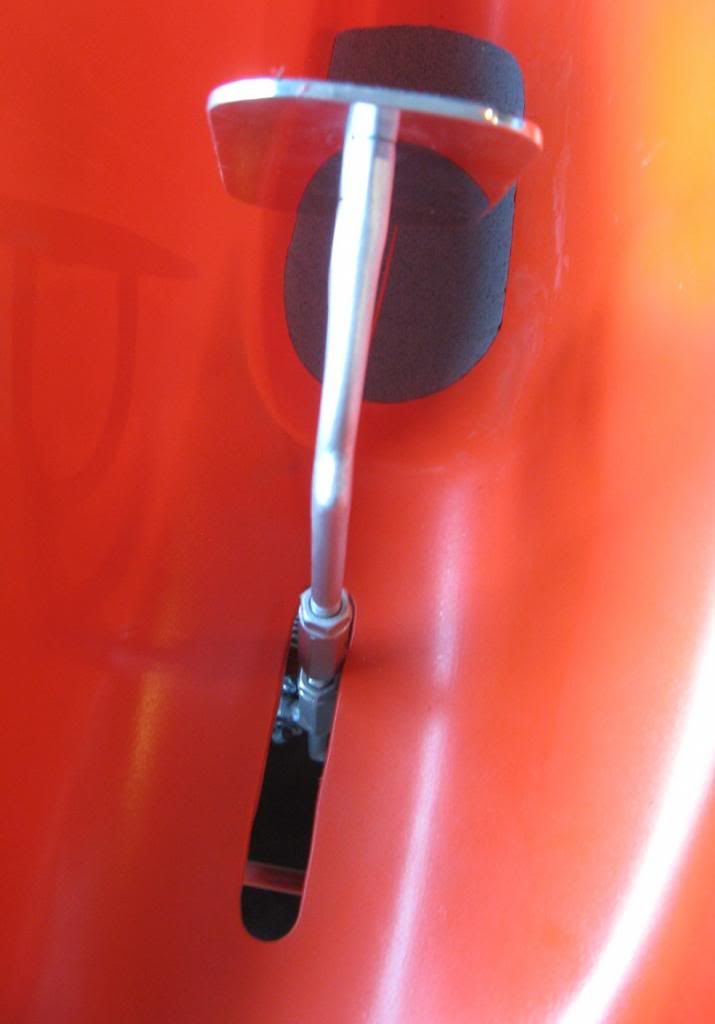 Then we tried it out.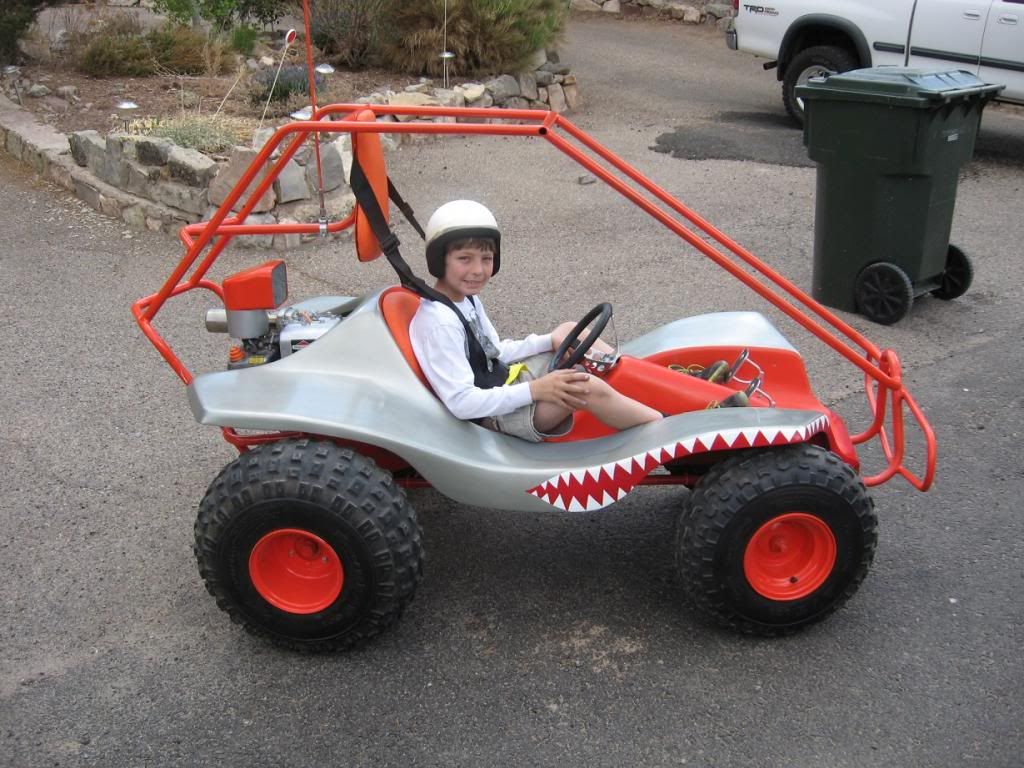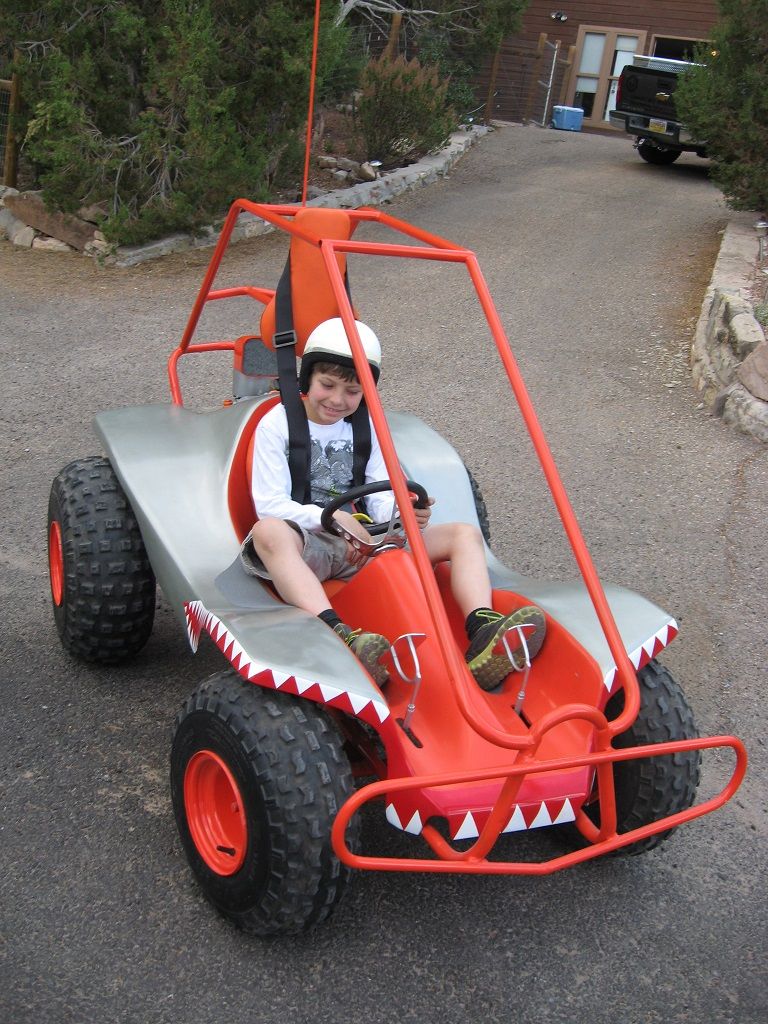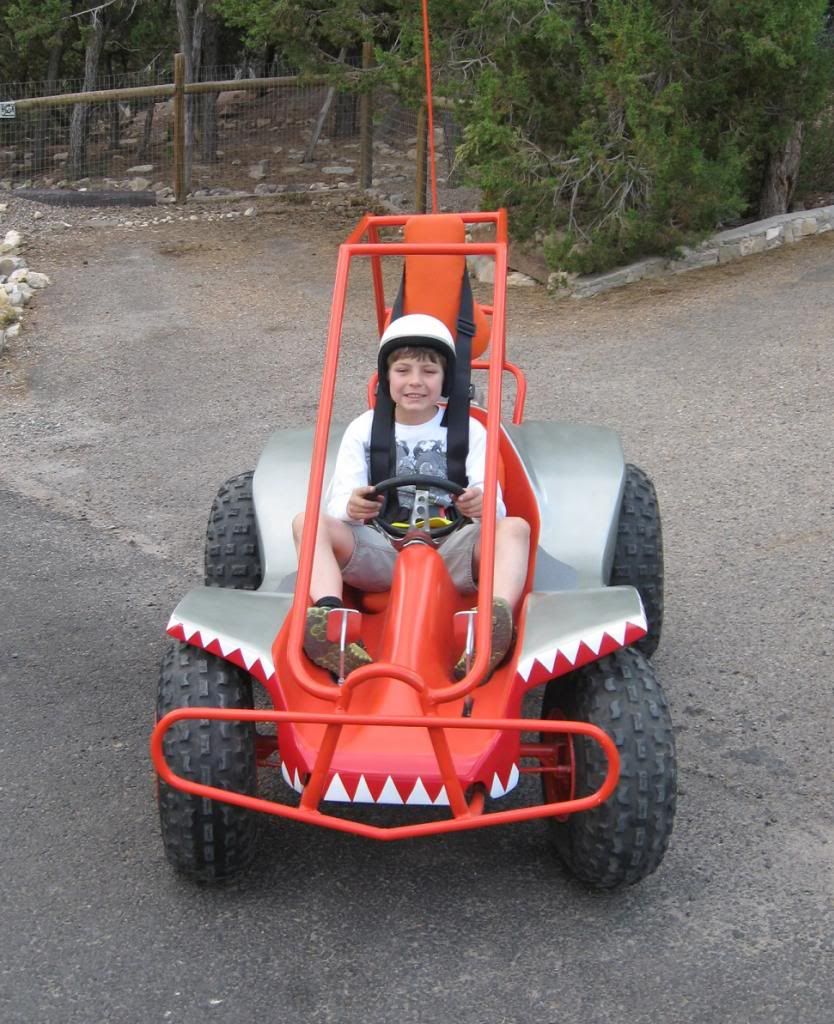 As far as performance, this cart is going to be kinda gutless with the centrifugal clutch, and would need an install of the original clutch system to be a screamer. It was my kid's first time trying to drive, and he just couldn't bring himself to drop the hammer and get the motor up to RPM. I tried it but found I was just a little too heavy to have it perform well. I also realized the throttle needs some adjustment to allow the motor to reach full RPM . We ran out of time and gumption and parked it back in the garage and haven't messed with it since.