Here are some pictures of the broken rocker arm from my previous post.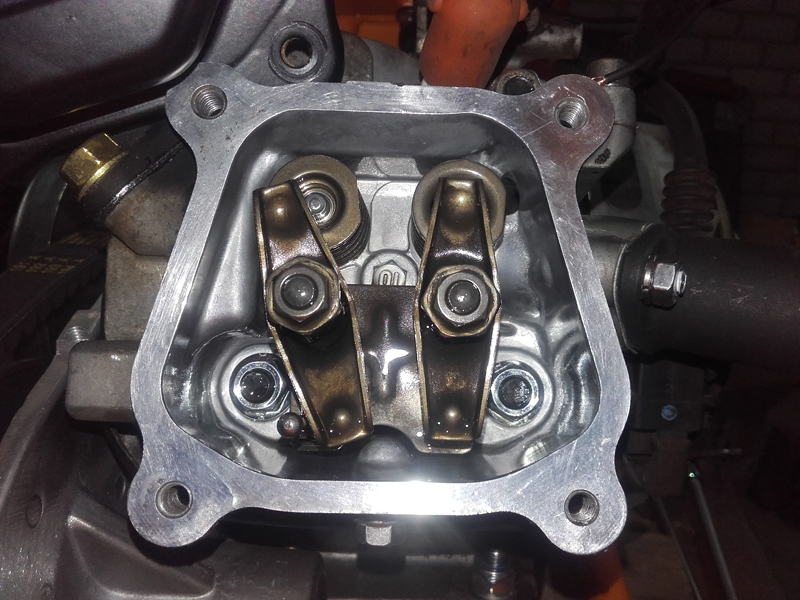 This is what I found after taking of the valve cover. The lash cap of the exhaust valve had fallen down and could be picked out with a small magneto.
I'm not sure why it broke, because the 18 lbs springs should not be to heavy for standard rocker arms, I guess.
I don't think it's because of coil binding, but I haven't checked that. It's a standard cam and standard ratio rockers.
I have installed a new rocker arm, tonight and the engine ran fine again.
So I took the minibike again for a testride.
This riding with a torque converter is so much better as to with a clutch. Immediate power at the rear wheel, making it spin on dirt roads or lifting the front wheel on asphalt.
The Herbie minibike will be equipped with a stock engine, for now. reason for this is that I want to compare both engines, regarding power, throttle response, balance, etc.