One of the things I miss about the old Kart World catalogs (besides the hundreds of mini bike and go-kart parts they carried ) is all the cool information and illustrations they added to fill the pages.

There seems to be a lot of interest of late regarding the Comet TAV's so I thought I would upload these pages into an album.

Lots of interesting reading here...look for the little hints and tips that are mixed in.

Click on the cover page below to get to the album, then click on the images

twice more

to blow them up full screen.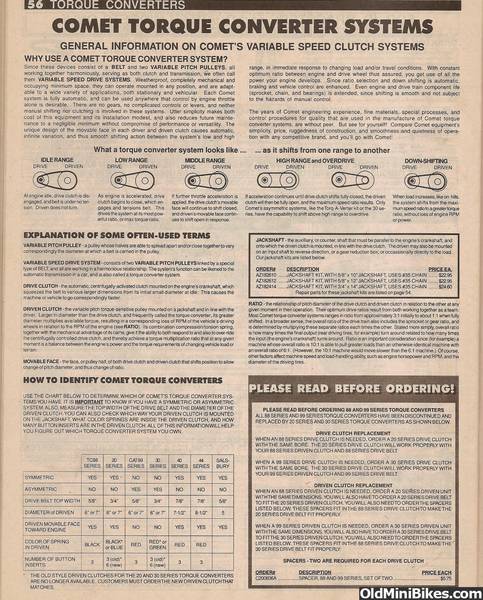 Consider this my first contribution to the "Mini-Bike Bible" archives....
Last edited: