I've been talking to a few members and other friends via emails and PM's and some of them suggested I post this. Not a lot of these around, and Bug Engineering was there in the beginning of the mini bike craze with it's "Flea" that beat Go Kart Mini Cycle to the sales floor by a week, reportedly.
This is one of the later models. I picked it up locally with some other bikes, and Markus was quick to identify it for me.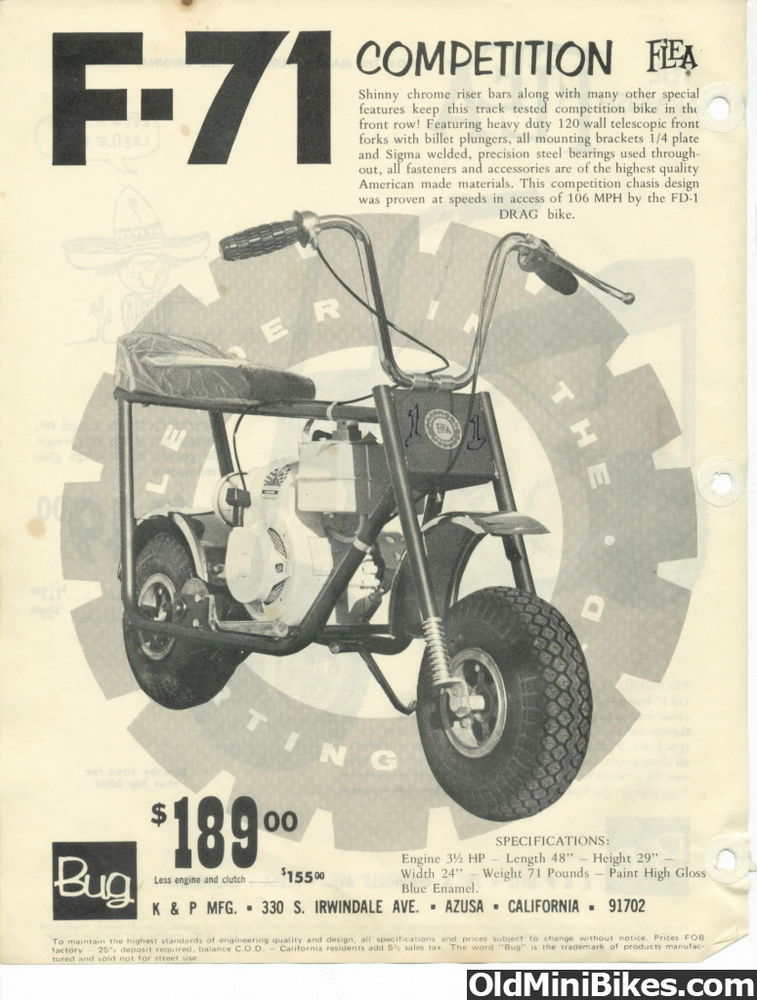 The jack shaft incorporates a small brake rotor and caliper. The entire jack shaft had been turned into a scrub brake by welding an arm to the disc to rotate the jack shaft to which a chunk of metal had been welded to engage the rear tire.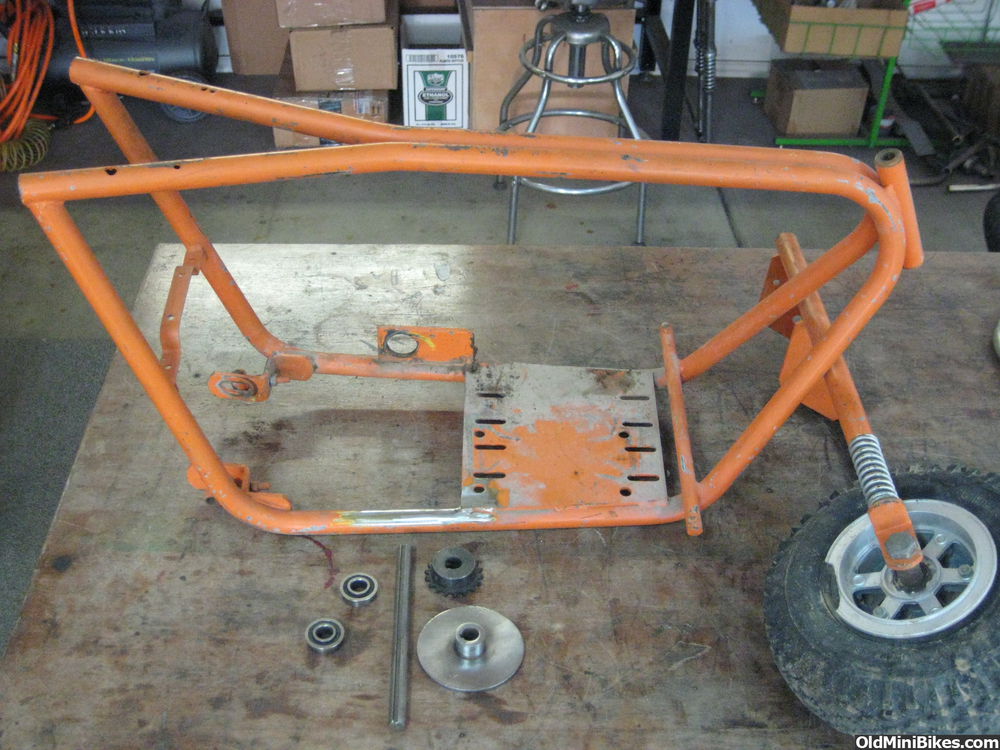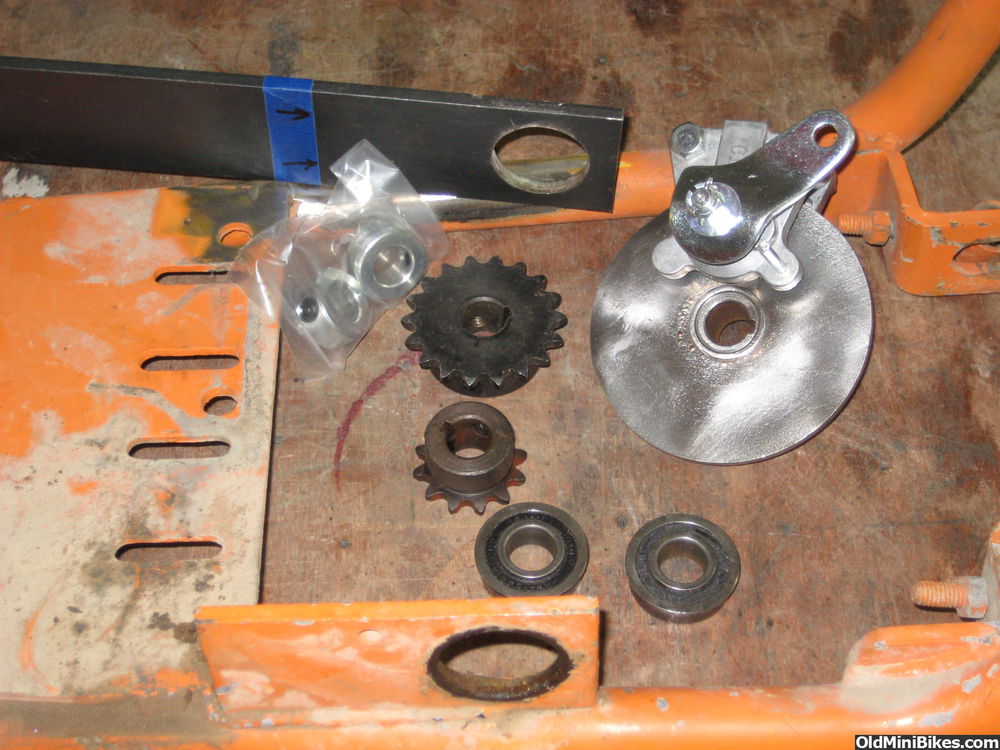 I don't have a lathe, so I set the rotor up in my drill press with a bearing and clamps and got it true enough to work. It was completely bent over with the welded on brake lever.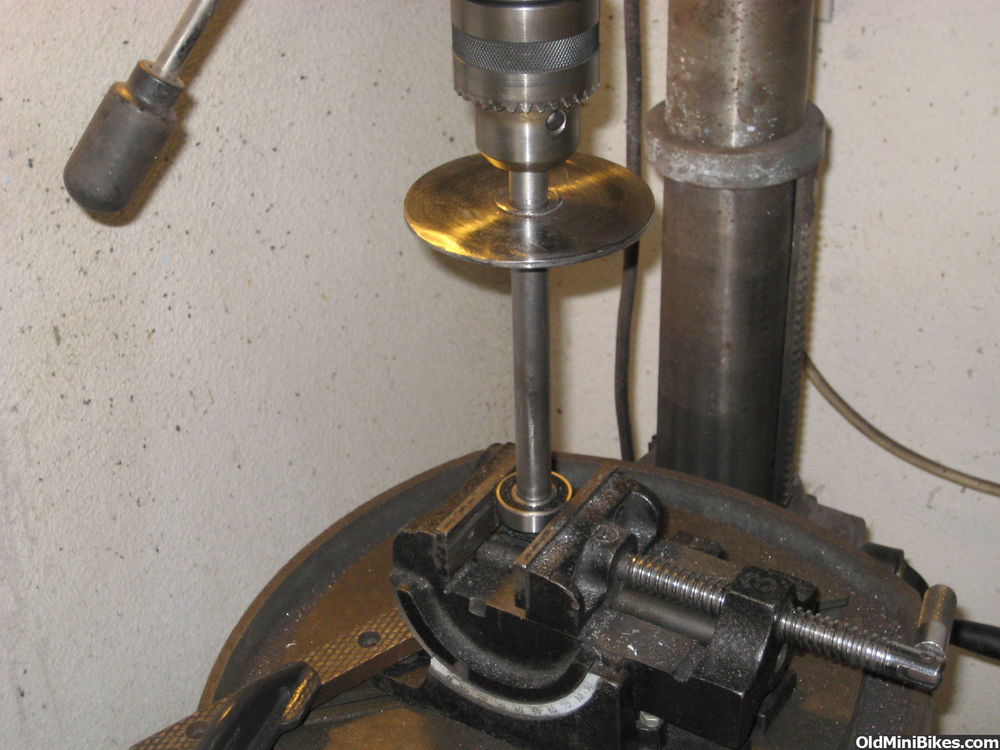 Replaced the right hand bearing retainer, replaced the sprockets, and got a Chinese caliper on there after heavy modification.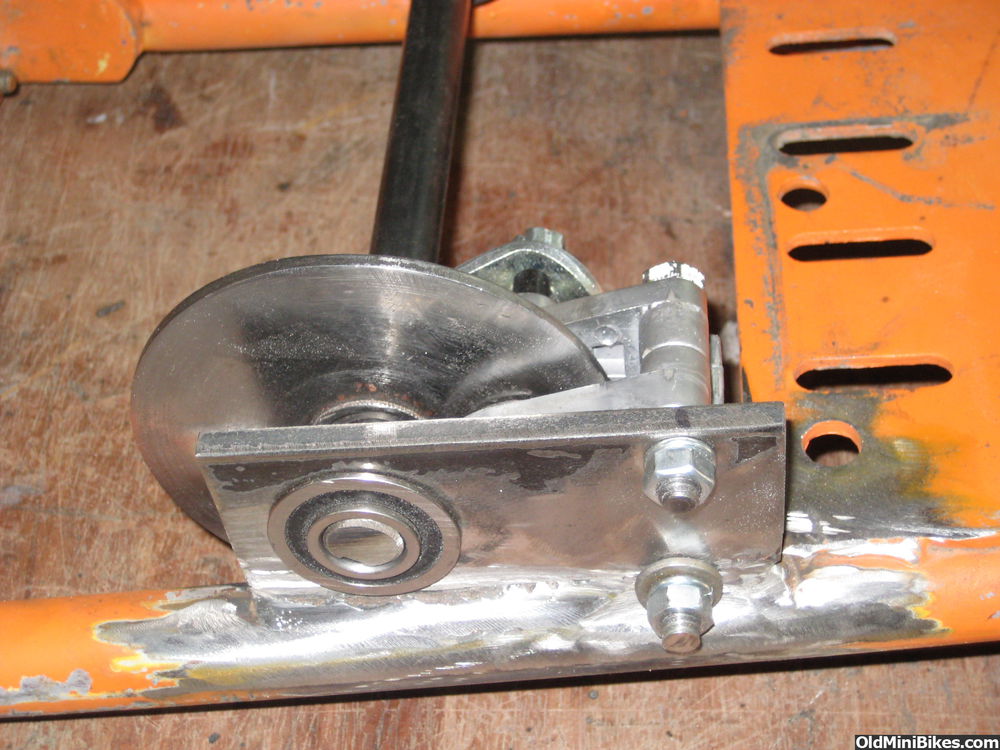 One of the two front suspension "plungers" was rusted solid inside of the fork leg. I ended up having to cut it off, then split the tube to retrieve the plunger. It is 1" DOM .120 wall.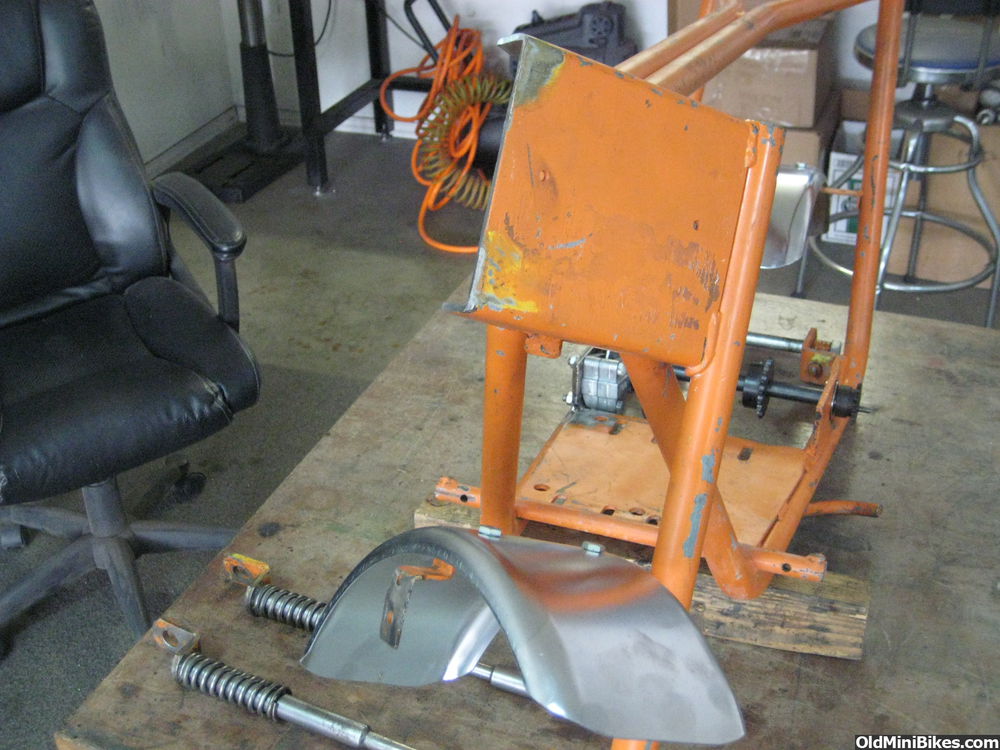 Couldn't find any Coke and aluminum foil, so I cleaned up the fenders with chrome polish and a rag.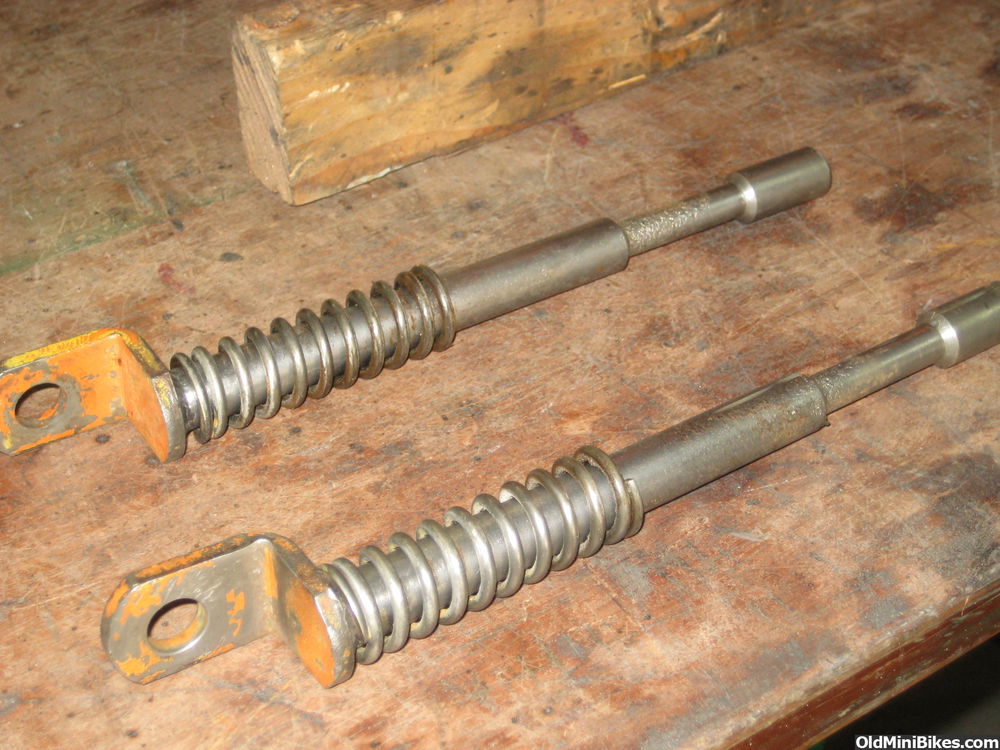 We all know these old frames develop extra holes over time.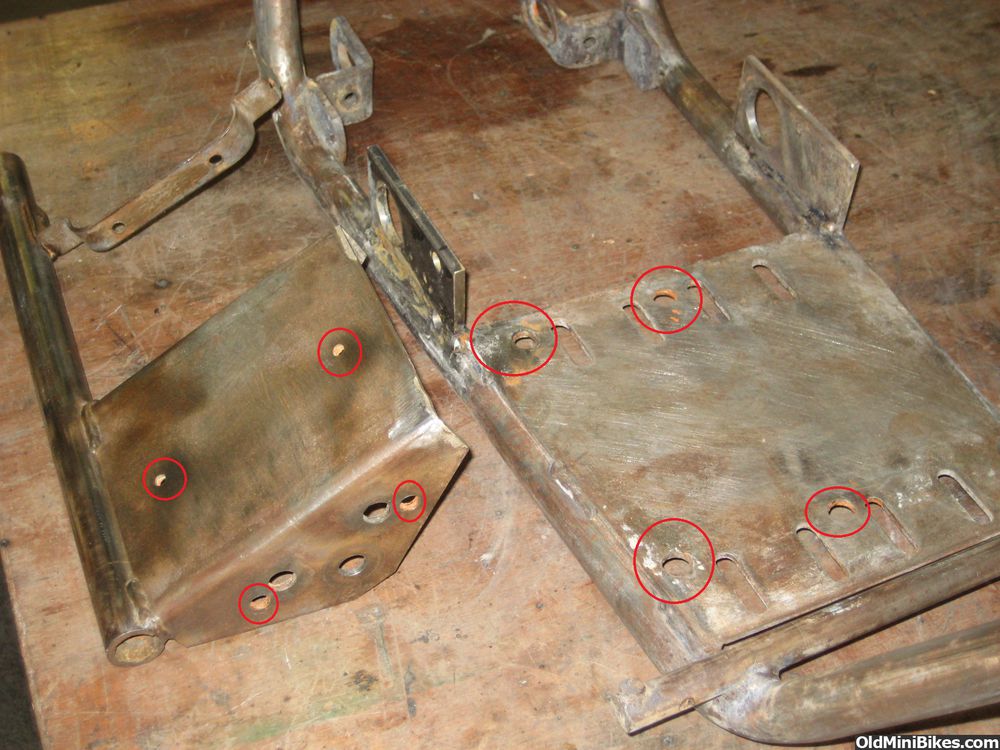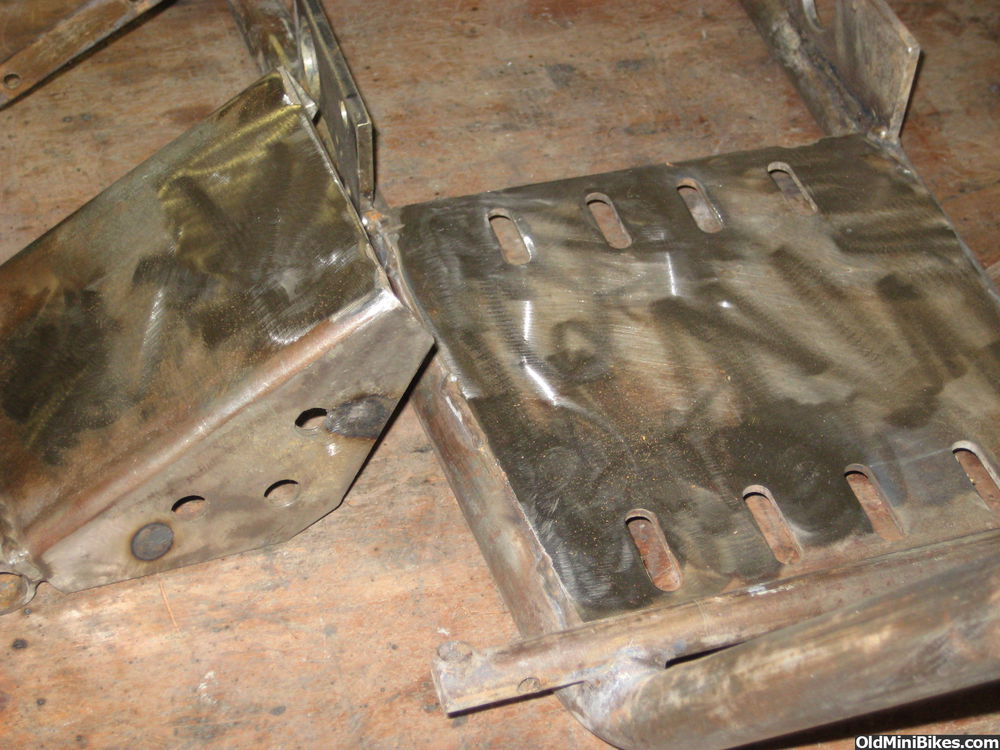 I have yet to send a bike in for sand blasting. I am cheap, and I have time, so I chemical strip and sand. Had I sent this in for blasting, I never would have seen the remnants of the original blue paint on the rear fender bracket. This was beneath the orange, the yellow, and the primer before that.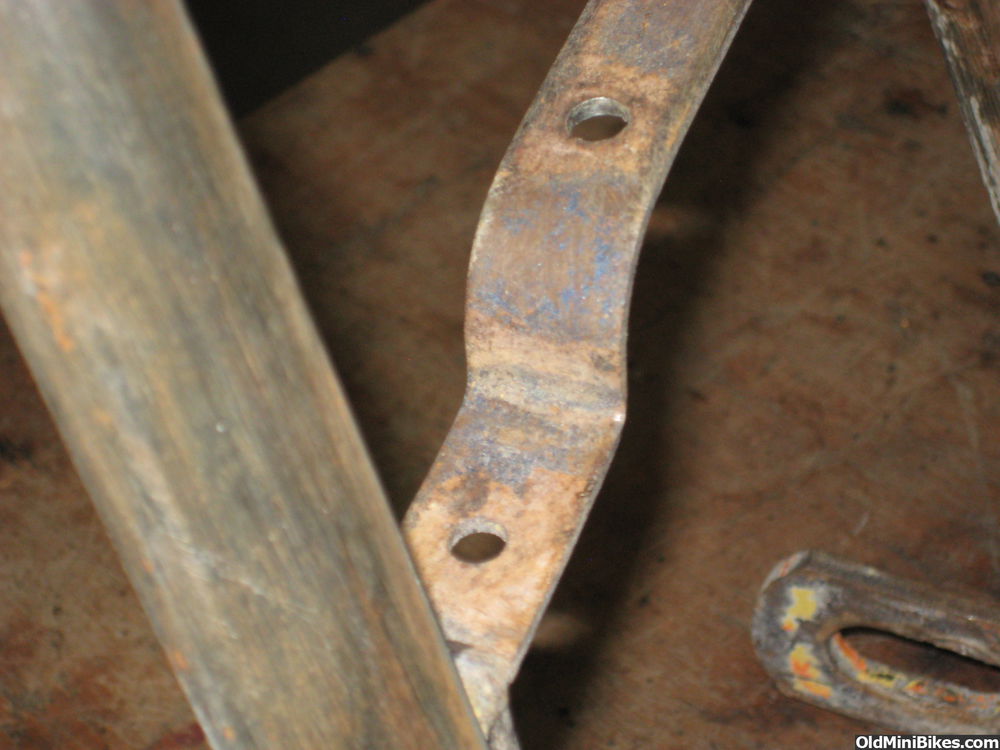 I've got some original Azusa Hex Star wheels on order from our OMB friend Ace, and a few other things, but will need to find an example of a seat, and clamp on bars, and of course match the paint and try to keep it as original as possible.