Just something I was thinking of as I was posting these pics in another thread:
If you own a band saw and have ever tried to push round stock into it you will find out in a hurry that it can put a hurting on you. You may
think
you can hold it from spinning...but chances are that it's going to grab and spin and when it does it will pull your fingers under and flatten them like a little steam roller.
I found the best way to hold smaller stock is with a little machinist vise like this Palmgren: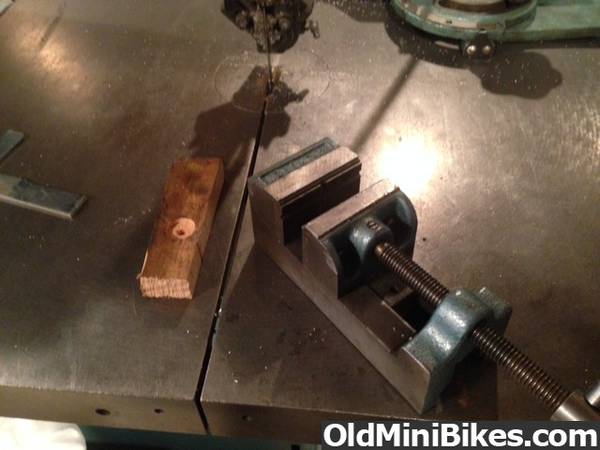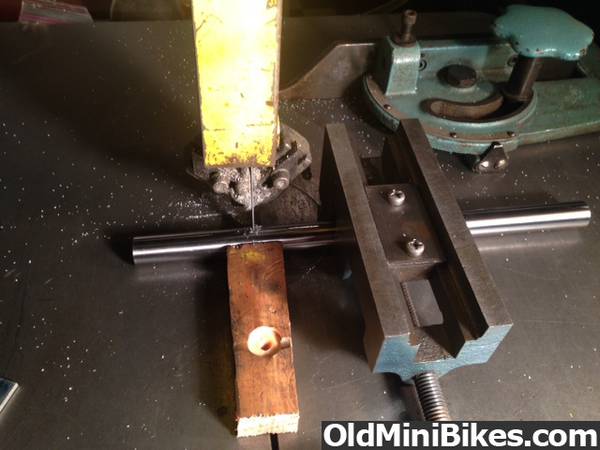 These are really great little vises because they are machined flat or square on 5 sides so you can accurately hold parts and material parallel or perpendicular to your saw, drill press, grinder, mill, etc... And always use a push stick if you want to keep all your fingers.