A friend of mine has a small HF combo mill lathe machine. He uses it at his work for odd jobs. The other day he called asking for help, the brass bush that engages onto the feed screw of his machine had stripped from years of use. " I know years of use :laugh: , but its true 5 years old"
All the new models have a different pitch and no spares available.
At Christmas I upgraded my little lathe to the 750w 500 centers screw cutting lathe.
First problem was mine did not come with a full set of gears, at least the trip to my HF payed off they had a damaged one in the store and let me help myself to all the gears I wanted.
The thread we had to cut was a reverse Acme with a 15mm bore.
We used a shaft from one of Mikes old machines, then drilled a 6mm hole through the bottom of it. then we inserted a 6mm round piece of HHS stock and ground a point to match the lead-screw he had taken off the machine.
First pic with the vernier was me testing to see if we could get a 4mm pitch with the gears we had.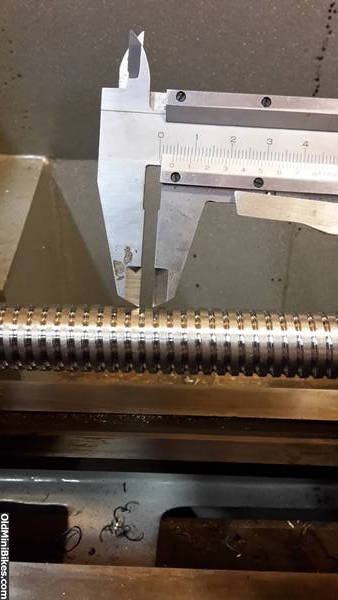 Then we tested the cutter on a piece of 40mm nylon just to make sure we had everything set up right.
Sorry no pics of that wasn't planning a share.
Then we switched over to brass, the old bush is actually a half of the turned part so it would need to be split later.
We sent the wives of to 50 shades of Gray and then spent 2 hours turning up the bush.
Its slow going because of the pitch you have to run at a slow speed - you think you're going to loose your mind trying to remember the order of steps :laugh: Engage thread at number 1, cut through bush, disengage the feed , turn in cross slide, turn out cutter, reset cross slide, turn out compound slide and then start all over .
Any way Mike sent me two pics today, he finally split the bush and checked it against the lead screw, Man was I stoked to see those pics. Just a quick share on the coolest thing I've done on a lathe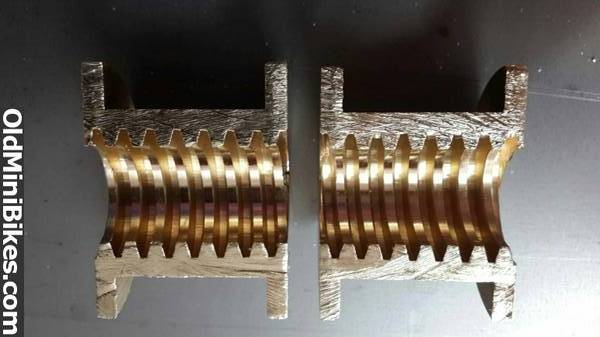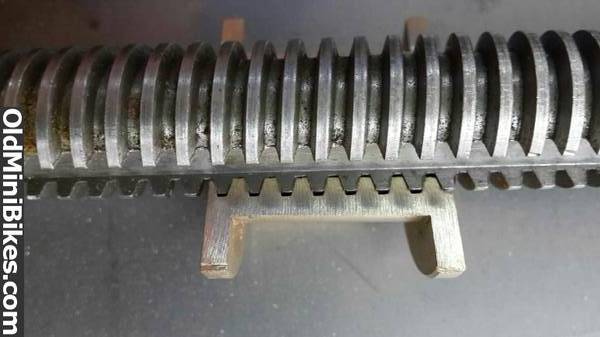 Last edited: