I figured I'd share my latest mess , This is the Cat Slingshot I bought 6-7 months ago ( I only new it was a Cat ) sight unseen , wow it was a hacked up disaster !
So there was no chance of a correct restoration , Took it apart , blasted the frame and primed it and has been sitting since .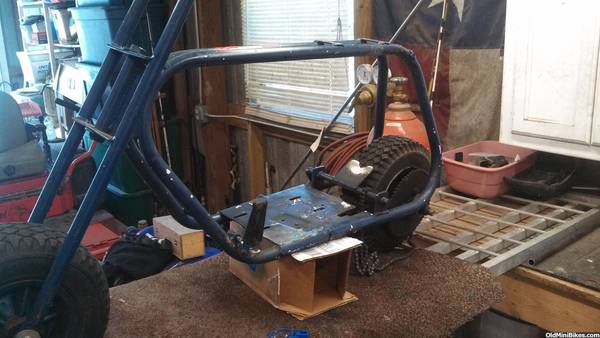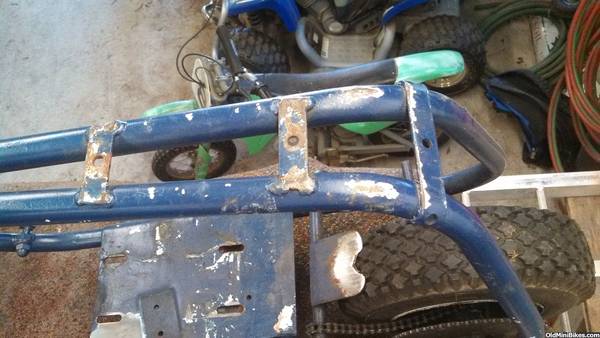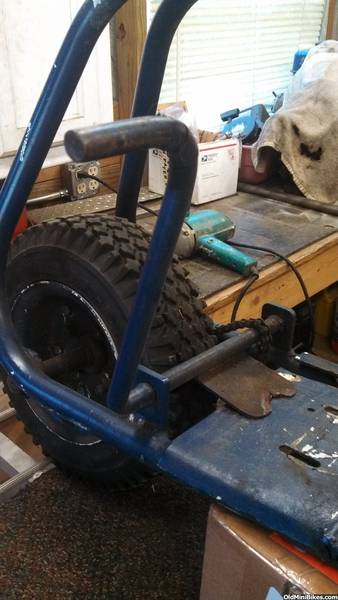 Now I decided to stretch it 12" , making new upper frame tubes , reshaped the ass end and making a new proper fork neck tube , also new engine plate and it will receive a lightly modded Predator , this is what we accomplished over the weekend !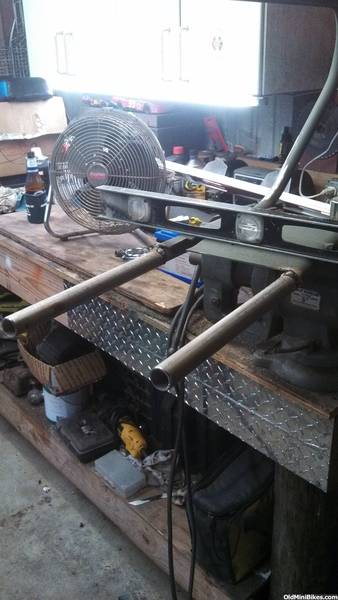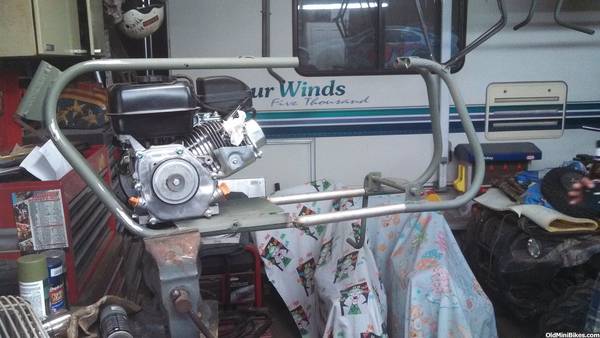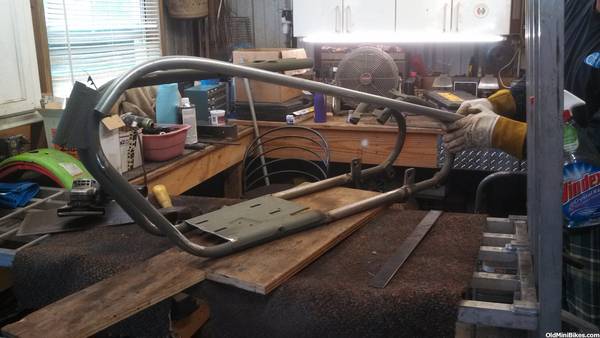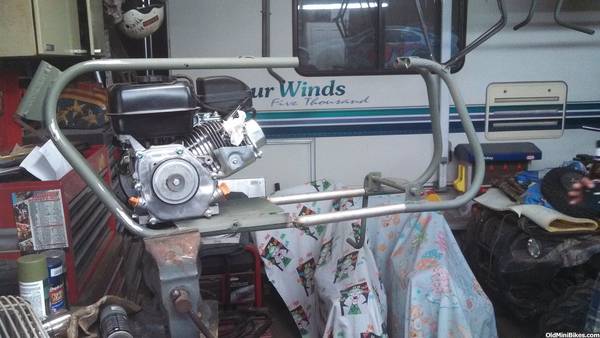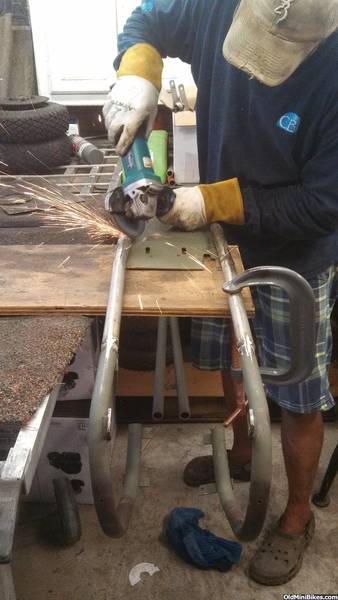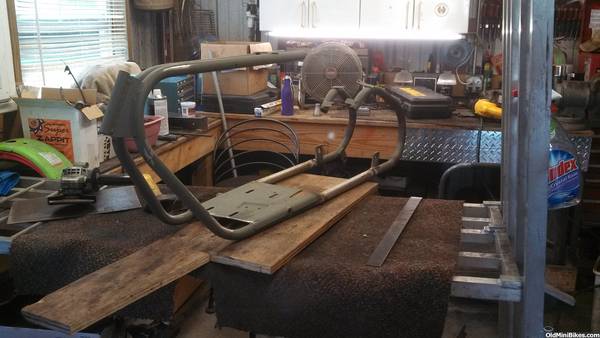 A lotta mo pics to come as I continue :thumbsup: