Well Ive had a few posts giving a few sneak peeks of this build and I guess it's time for a thread dedicated to the build. I am building this bike for the Gambler 100 mini bike race. It is a 100 mile enduro race in central Oregon this May.
Now the bike started life as a solid rear suspension bonanza frame with a dozen holes drilled in it and a bunch of random crap welded to it. So I stripped it down and plugged all the holes and got the frame prepped for the modifications I'll be making. The first noticeable thing I did was fab up some triple trees and I used some pit bike fork tubes I got off eBay for a good price.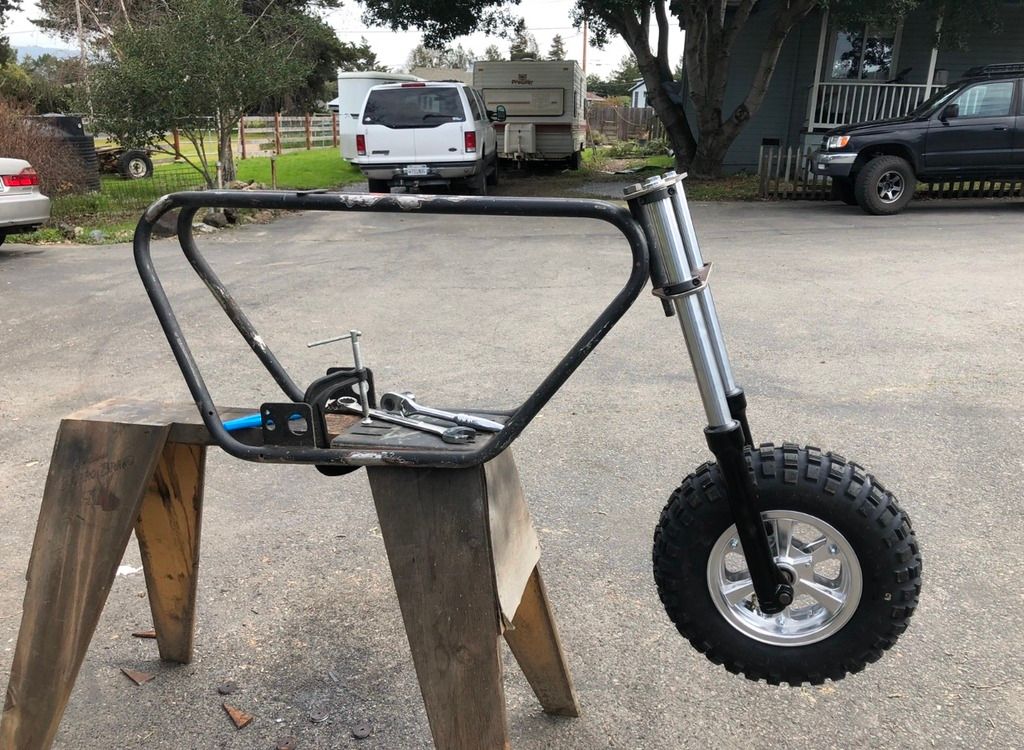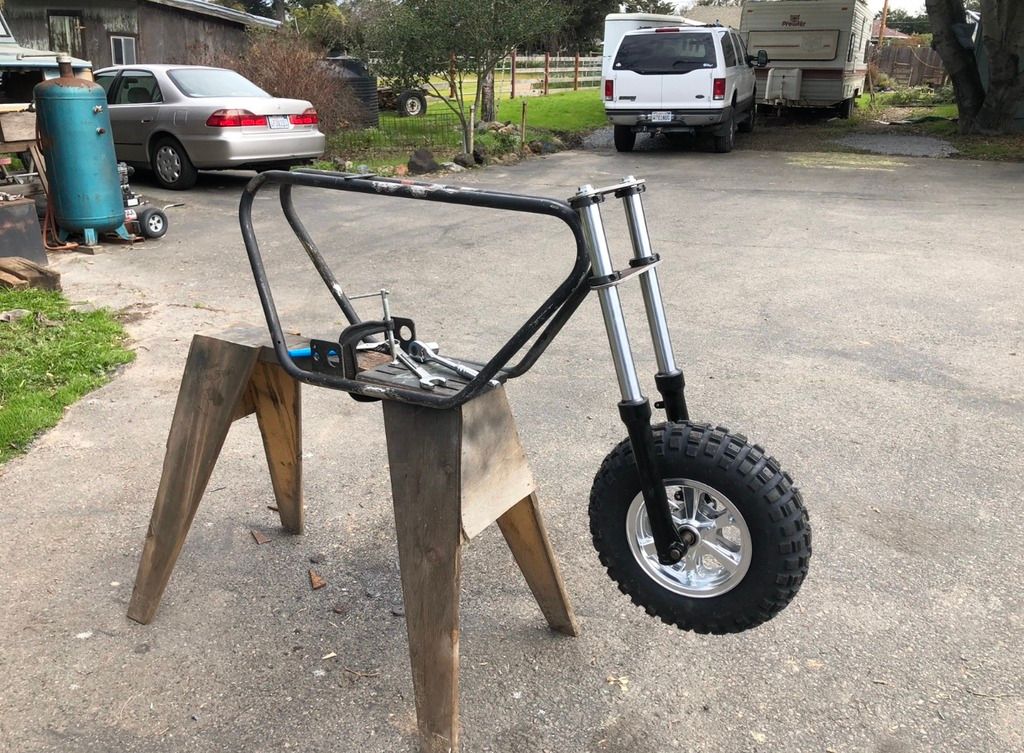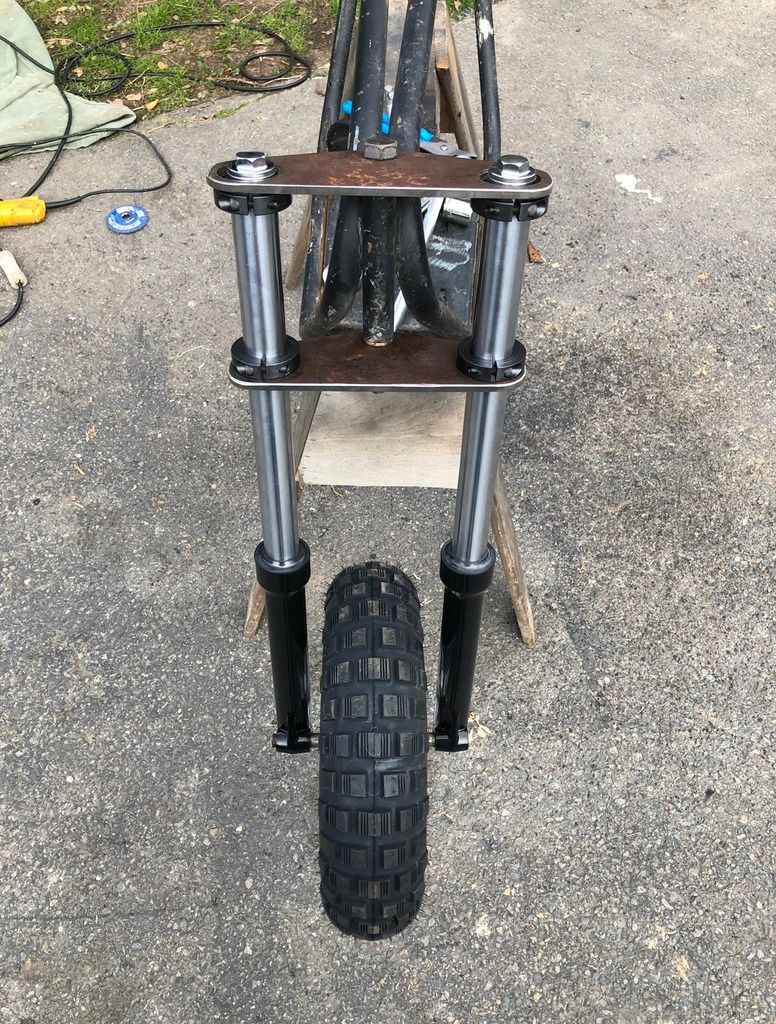 Next was a custom extended swing arm to somewhat resemble an original bonanza swing arm. I think this ended up being 6 inches longer than stock and I made it out is thicker 3/16 material and gusseted it for extra strength. Now I am kicking around the idea of remaking it to utilize bearings at the pivot point but I'm not sure where to start so any suggestions would be great.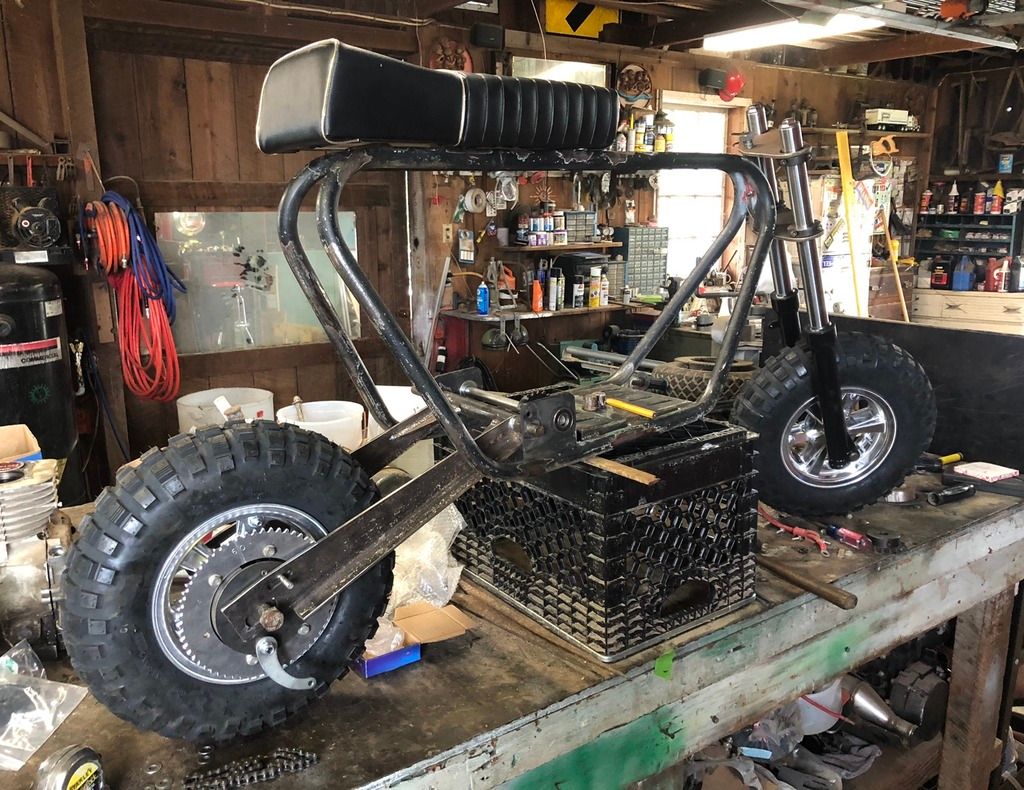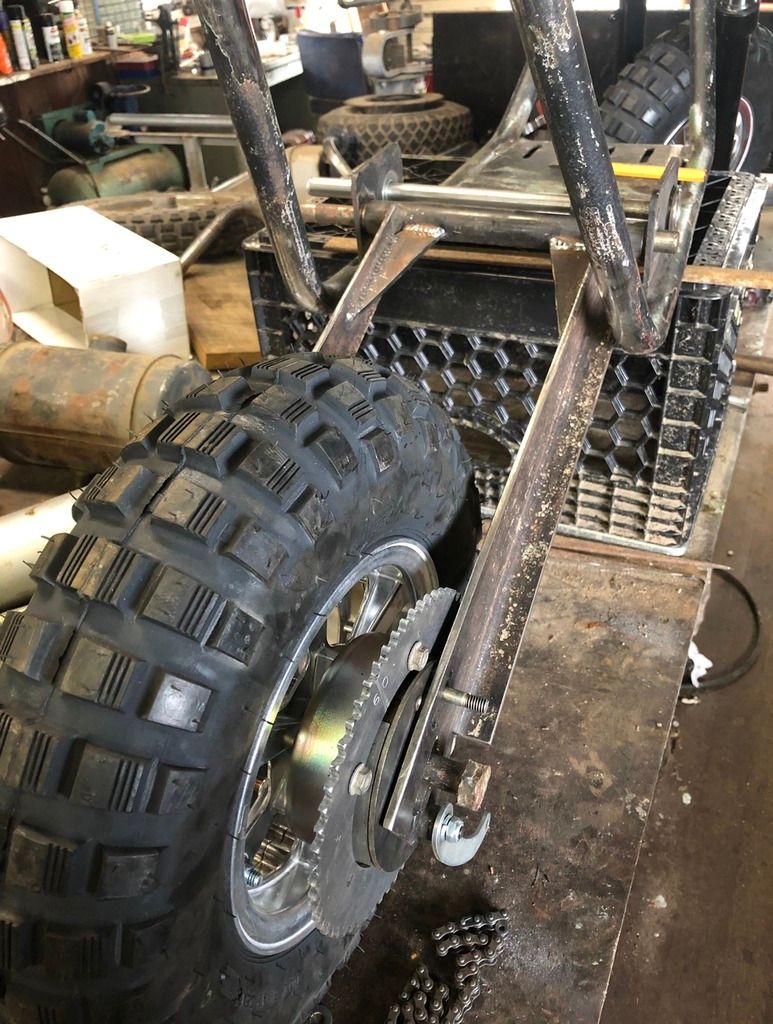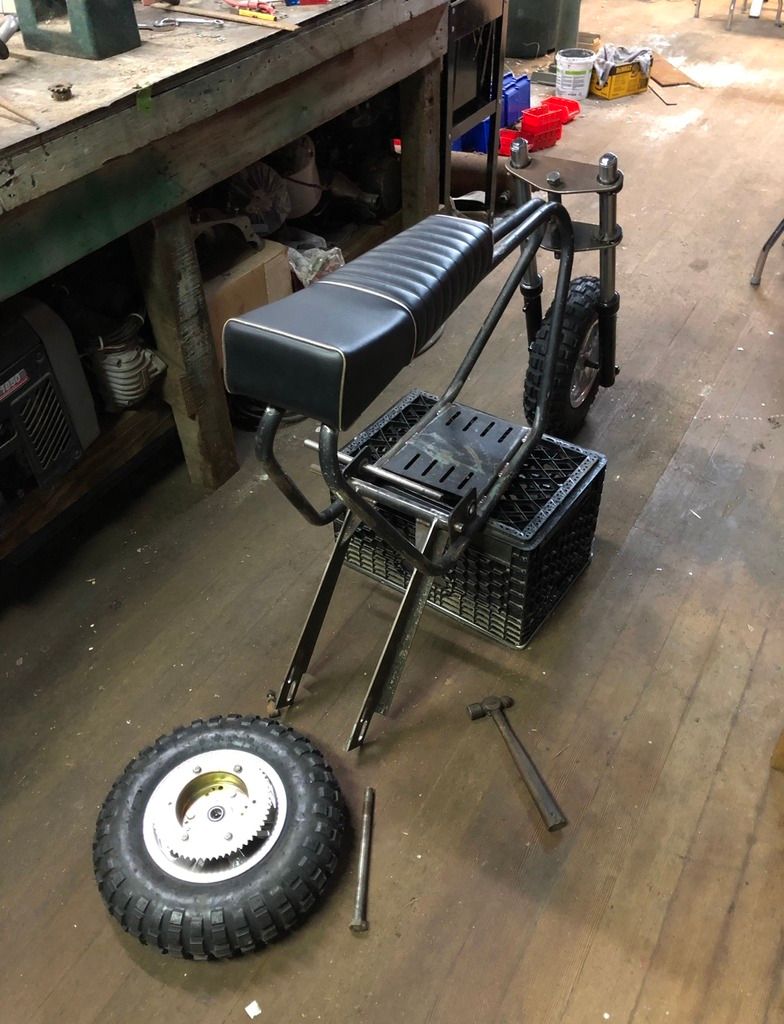 Engine wise it will be getting a predator 212 with the usual billet goodies and a 265 CM dyno cam with a 22mm Chikuni and 27/25 stainless valves and some mild work done to the head. I have all the engine parts I am going to drop my head off tomorrow to get milled and hopefully get the engine built this weekend however I am waiting on my champion rockers still so at least hopefully put the bottom end together. This will be a great bike once it's finished I'm hoping to be riding it come early-mid April to get all the bugs worked out and fix anything before the race in May